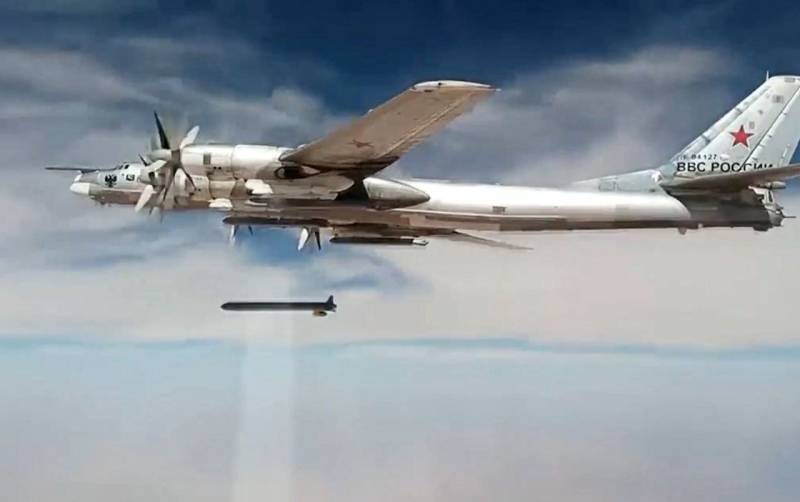 In Kyiv, they said that the Russian armed forces began to launch cruise missiles from the Rostov-on-Don region, which reduces the ability to hide from the attacks of the Russian Aerospace Forces. Previously, missiles were launched from the Caspian Sea, and their trajectory was easier to track.
This, in particular, was announced by the speaker of the command of the air forces of the Armed Forces of Ukraine Yuriy Ignat during the all-Ukrainian telethon.
According to Ignat, on October 18, the strikes were carried out by the forces of six strategic aviation aircraft with Kh-101 and Kh-555 missiles, which attacked from the territory of the Rostov region. Since the speed of missiles is about 900 km / h, changing their launch line reduces the possibility of preparing for strikes.
The day before, Russian aircraft launched a series of attacks on energy infrastructure facilities in a number of Ukrainian cities: explosions and fires are noted in Kyiv, Zhytomyr, Krivoy Rog, Dnepropetrovsk, Kharkov. UAVs are also involved in the attacks.
Meanwhile, the Kremlin has said that Russian units are not using Iranian-made Shahed drones during the Ukrainian special operation. According to the press secretary of the President Dmitry Peskov, the RF Armed Forces use only the Russian
machinery
.
Earlier, two Geran-2 kamikaze drones attacked the Ladyzhynska TPP in the Vinnytsia region, as a result of which the power facility failed.