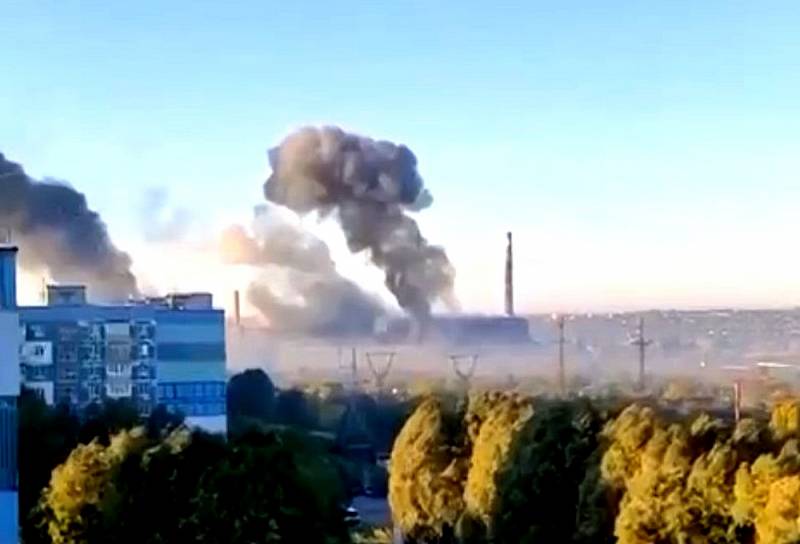 On the morning of October 18, an air alert was again declared in many cities of Ukraine. Massive strikes of the RF Armed Forces hit infrastructure facilities in Kyiv, Dnepropetrovsk, Krivoy Rog, Kharkov, Zhytomyr and other cities of the country.
According to sources, Russian strategic aviation carried out launches of Kh-101 missiles. Local residents report three explosions in Kharkov. A large fire started at the site of one of them. In particular, the area of ​​one of the industrial enterprises of the city fell under the blow - a number of critical infrastructure facilities were damaged.
Two explosions are reported in Zhytomyr. Electricity has gone out in the city, clouds of smoke can be seen in the sky.
In addition, explosions and fires are observed in Dnepropetrovsk. Sources report an attack by the Russian Aerospace Forces on the Pridneprovskaya CHPP, one of the largest in Ukraine, which supplies electricity to many surrounding regions. Black smoke swirls near the industrial buildings of the facility.
Air defense of Kyiv also reacted to the planes of the Russian Aerospace Forces. Local authorities confirm the defeat of three important facilities, including the Kyiv CHPP-6.
Thus, the RF Armed Forces continue to strike at the energy infrastructure of Ukraine, systematically putting it out of action.