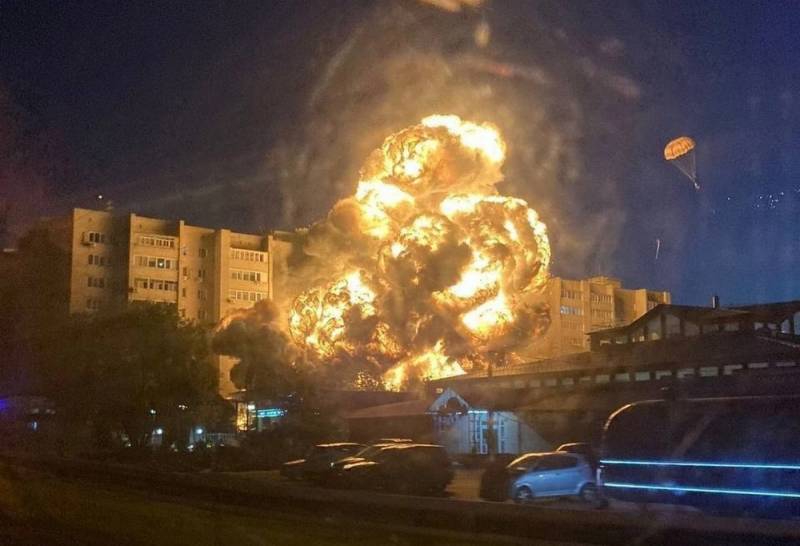 A tragedy occurred in the city of Yeysk (Krasnodar Territory). According to the Russian Ministry of Defense, the Su-34 bomber fell on a residential building due to engine problems. There is a large fire at the scene of the emergency, which has not yet been localized. The sounds of bursts of ammunition are heard.
According to the report of the ejected pilots, the cause of the plane crash in Yeysk was the ignition of one of the engines during takeoff, at the site of the crash of the Su-34 in the courtyard of one of the residential quarters in Yeysk, the aircraft fuel ignited
- said in the message of the Ministry of Defense.
The fire in the building is already more than 2000 square meters. The fire affected 15 apartments, several were completely burned out. According to preliminary data, 2 people died, 15 were injured.
There is a large joint-based airfield in Yeysk. Su-30SM fighters, Su-34 bombers, Il-22PP electronic warfare aircraft, as well as An-124 Ruslan and Tu-134 transport aircraft assigned to the RF Ministry of Defense were based on it at different times.