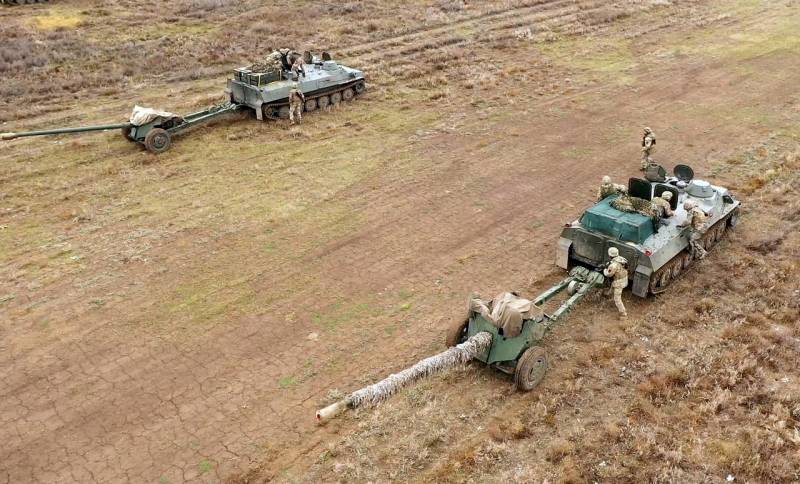 Ukrainian militants will not abandon their attempts to cross the Dnieper in order to capture the Zaporozhye nuclear power plant and a number of adjacent territories. This opinion was expressed by the head of the Zaporozhye organization "We are with Russia" Vladimir Rogov.
Forcing the Dnieper for the Armed Forces of Ukraine is not the goal itself. In Zaporozhye region, it is important for them to seize a nuclear power plant
- the expert noted in an interview with a Russian newspaper
LOOK
.
At the same time, Rogov recalled that Ukrainian military personnel are conducting regular exercises in the upper pool of the Dnieper near Volnoandreevka. The crossing to the left bank of the river and the capture of a technological infrastructure facility have already been practiced several times. Soldiers of the Armed Forces of Ukraine, who have undergone intensive training in Western specialized camps, are also participating in the maneuvers.
Previously, Ukrainian landing groups were formed near the Kakhovka reservoir, but subsequently they were hit by the Russian Armed Forces. In addition, units of the Armed Forces of Ukraine were based in the area of ​​​​the settlements of Belenkaya, Vyshetarasovka, Krasnogrigorievka and Nikopol. At the moment, the militants are operating to the south-west - near Osokorovka, Zolotoy Balka, Novovorontsovka.
There is a high probability that the Armed Forces of Ukraine will try to go from the east, north and west to the Zaporozhye NPP. And, it seems to me, if there is still an attempt to capture, then immediately in all available directions. In addition, the main landmarks of strikes that are now being probed by the enemy are Vasilyevka with access to Berdyansk
Vladimir Rogov emphasized.
Along with this, the head of the movement "We are together with Russia" does not exclude the possibility of Ukrainians forcing the Dnieper in the Kherson region with an attempt to take control of Nova Kakhovka. At the same time, the deputy head of the Kherson region, Kirill Stremousov, expressed confidence that the Armed Forces of Ukraine would not be able to cross the Dnieper in the region because of the well-fortified defense line.