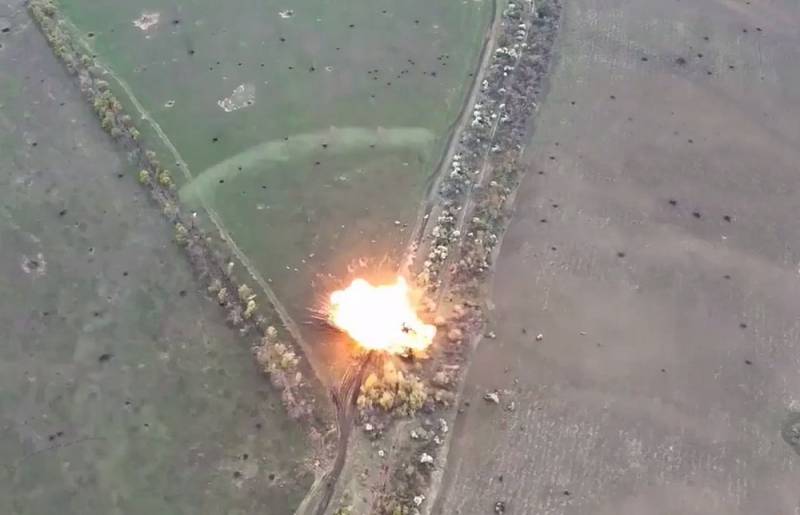 The use of reconnaissance drones regularly brings positive results in the destruction
equipment
and manpower of the enemy. Means of objective control allow not only to accurately direct the blow, but also to fix the hit on the target.
Today, the public has a new video from war correspondent Dmitry Kulko, who works on the Donetsk sector of the front. The drone camera recorded a direct hit by a shell on a Ukrainian infantry fighting vehicle.
Judging by the power of the explosion and a clearly visible shock wave, the BMP was loaded to capacity with ammunition. Probably, the combat vehicle transported ammunition to the firing point of the Armed Forces of Ukraine. The shells not delivered to the place of firing are dozens of saved lives of our fighters. From the combat vehicle itself, apparently, there was not a trace left. She literally vanished.
Such frames are increasingly appearing in the media space of the Web. And this confirms the success of the Armed Forces of the Russian Federation and the people's militia of the Donetsk and Luhansk republics in all sectors of the front. Remote destruction of targets not only reduces the number of combat-ready enemy equipment, but also undermines the morale of the Armed Forces of Ukraine.