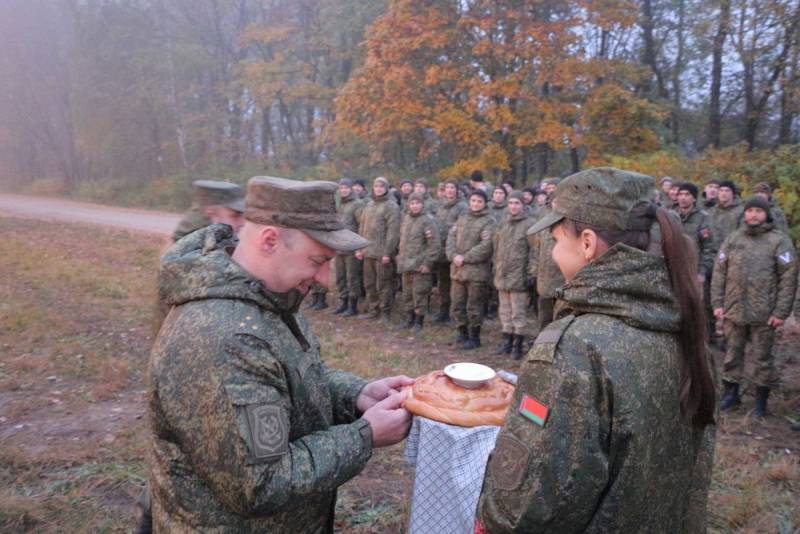 As part of the deployment of a joint Russian-Belarusian grouping, trains with military personnel and military personnel continue to arrive on the territory of Belarus.
technique
. On October 15, with bread and salt, the republic met the first train from Russia. And already on Sunday evening, MiG-31 interceptors were seen in the sky over the Belarusian capital, which will become part of the aviation unit of the joint military group.
In the eyewitness video, filmed at the small Fanipol station near Minsk, it is noticeable that the equipment for the allied formation is marked with new tactical symbols. The total number of personnel and heavy equipment in future units is kept secret.
According to the statements of the Ministry of Defense of the Republic of Belarus, most of the group will consist of Belarusian full-time military personnel. The main task of the united group is to ensure security on the borders of the Union State and prevent provocations from Ukraine.
About 9 personnel are expected to arrive from the Russian Federation. The Belarusian Defense Ministry reports that military trains will soon deliver about 170 tanks and up to 100 mortars and self-propelled guns with a caliber of more than 100 mm from the Russian Federation. The first arriving units, together with the Belarusian units, have already been deployed in places of deployment and have begun to carry out tasks to protect the borders of the Union State. This was stated today by the Minister of Defense of Belarus Viktor Khrenin.