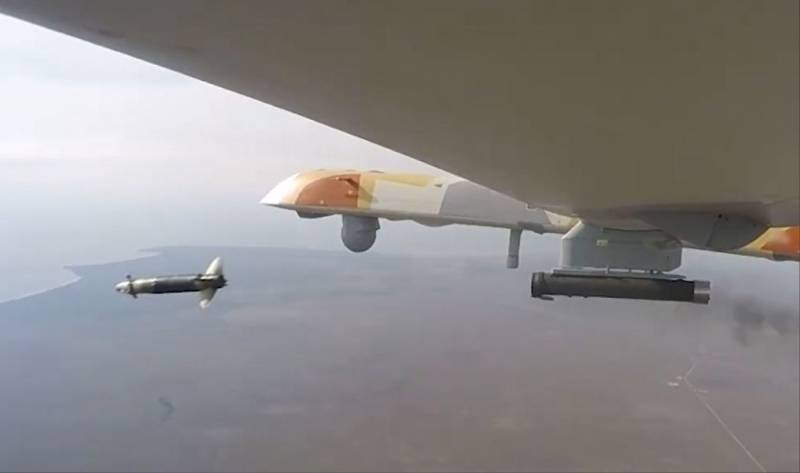 The first video in several months of the operation of the Russian Inokhodets (Orion) drone during the Ukrainian special operation appeared on social networks.
A Russian-made UAV destroyed a tank and an infantry fighting vehicle of the Armed Forces of Ukraine in the Kherson direction with missiles from the Kornet ATGM.
On the eve of Deputy Chairman of the Security Council of the Russian Federation Dmitry Medvedev visited the enterprise "Special
technological
center" (STC) in St. Petersburg for the production of drones. He spoke about the fact that UAVs have proven their high efficiency in modern combat operations and their use in the NVO zone is an urgent need.
Meanwhile, on October 17, the RF Armed Forces continued to strike at the military and energy infrastructure of Ukraine. Drones-kamikaze "Geran-2" hit several important objects in Kyiv, Dnepropetrovsk, Odessa and other cities of the country. In Kharkiv, the subway stopped working, in a number of districts of the city there are interruptions in the supply of water and electricity.
At the same time, fears about the supply of Iranian drones to Russia were expressed by the head of European diplomacy, Josep Borrell. In his opinion, it is necessary to continue searching for evidence of such assistance from Tehran, as well as to impose additional EU sanctions on Iran.