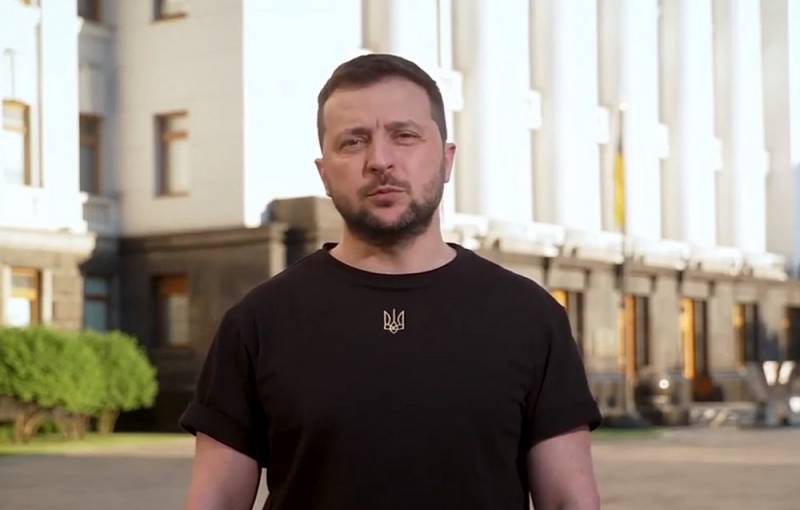 The American television channel Local 4 announced a report in which viewers were supposed to hear the sounds of a black hole. However, instead, due to technical problems, a video with Vladimir Zelensky began.
NASA has published a recording of the sounds of a black hole. Let's listen
- the presenters announced, after which Zelensky appeared on the screens in a black T-shirt.
Meanwhile, a funny blunder has a tragicomic background. In fact, the Americans have turned Zelensky into a "black hole", where everything that the West supplies to Ukraine disappears without a trace and senselessly.
Earlier, the Ukrainian president once again turned to Washington with a request for increased military assistance. Fox News anchor Tucker Carlson
ridiculed hard
Zelensky, reproaching him for his inability to resolve the military
economic
problems of Ukraine on its own and relying only on the help of the West.
The White House also receives its share of criticism from the media for supporting Kyiv. So, Fox News host Rachel Campos-Duffy scolded Joseph Biden for turning the United States into a "bottomless piggy bank" for Ukraine. The journalist believes that under Biden, Washington has become a "doormat" for the Kyiv authorities.
However, the US leader expresses dissatisfaction
policies
Zelensky. So, on October 12, he turned to the Ukrainian president and asked him to stop complaining about the lack of support from America. If Ukraine turns out to be ungrateful, Biden will not be able to beg Congress for new aid packages for the Armed Forces of Ukraine.