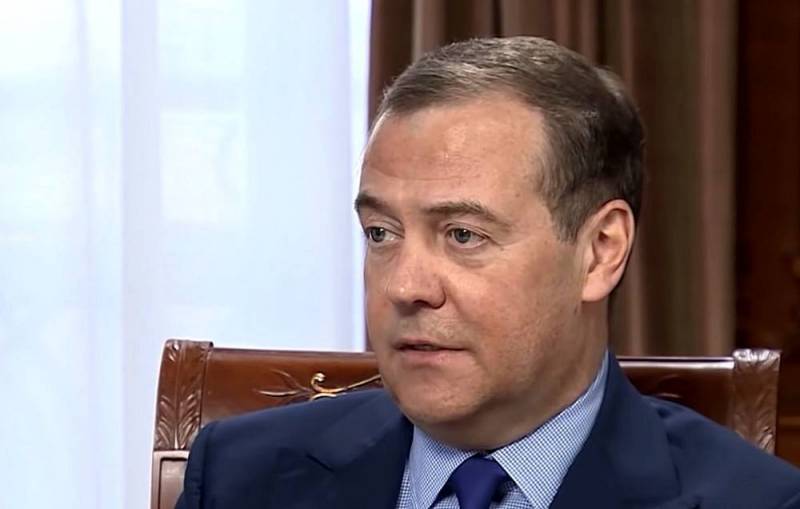 Deputy Chairman of the Security Council of Russia Dmitry Medvedev commented on the statement of the Israeli authorities about the possible supply of weapons to Ukraine. He emphasized the absurdity of such a move in relation to the openly fascist regime in power in Ukraine.
I'm not talking about the fact that the Bandera geeks were Nazis, and remained so. Just look at the symbolism of their modern henchmen. If they are supplied with weapons, then it is time for Israel to declare Bandera and Shukhevych their heroes
- said the ex-premier.
Previously, the Israeli leadership observed neutrality, sending only humanitarian cargo to Kyiv. Cooperation between Iran and Russia in the military sphere has caused a number of tough statements by key
politicians
countries. In particular, the Minister for Jewish Diaspora Affairs, Nachman Shai, stated the following:
It was reported this morning that Iran is transferring ballistic missiles to Russia. There is no longer any doubt on which side Israel should stand.
Israel's side is determined by the position of its closest ally, the United States. At the same time, the authorities of the Middle Eastern country are not worried about a possible break in relations between Moscow and Tel Aviv.