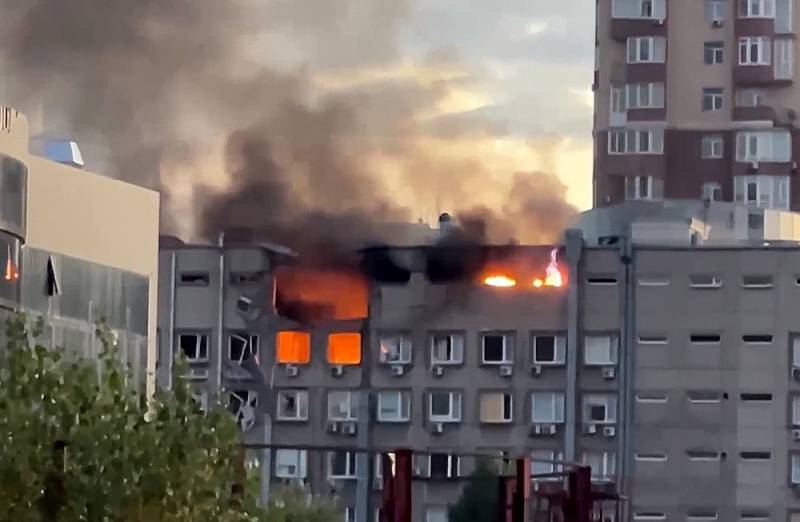 On the morning of October 17, Russian armed forces continued to attack Ukrainian military and energy infrastructure facilities. In particular, explosions were heard in Kyiv and Dnepropetrovsk.
In the Ukrainian mass media, there were reports of an emergency power outage in the Dnipropetrovsk region - this was preceded by several characteristic explosions at a number of city facilities.
Along with this, videos about the arrival of Geran-2 kamikaze drones in Kyiv are multiplying on social networks. One of the goals of the UAV was the office of the Ukrenergo company, where the Central Dispatch Office of the United Energy System of Ukraine is located. According to local sources, two Russian drones hit the building, causing a fire. One of the city's energy infrastructure facilities is also on fire.
Explosions are also heard in Odessa on Monday, as deputy of the Verkhovna Rada Alexey Goncharenko reported on his telegram channel. For the second time in the morning, an air raid alert was announced in the city.
Kharkiv sources inform about the termination of the city metro. There is no lighting in some areas. According to Kharkiv Mayor Igor Terekhov, there is a shortage of water and electricity in the city.