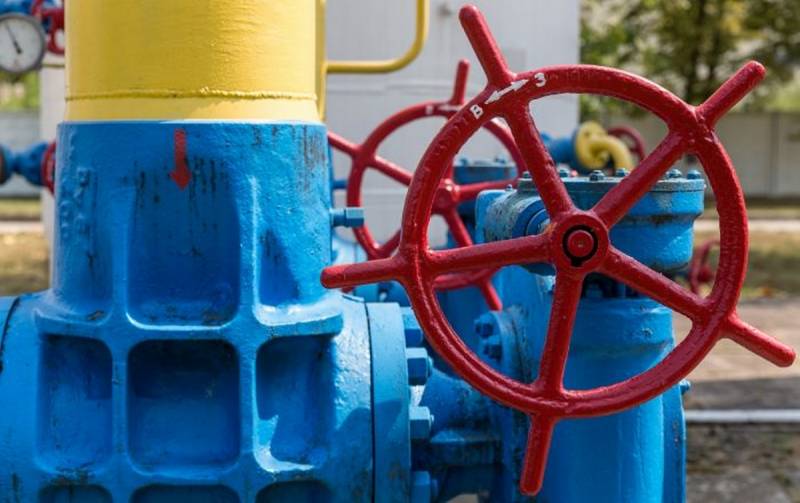 Since the sharp reduction in the transit of Russian gas through the territory of Ukraine, Kyiv has lost the opportunity to carry out fraud with imported fuel. Now such profitable "options" as reverse (physical and virtual) are not available, which is available only when the GTS is fully loaded with Russian fuel. Energy companies in Ukraine have to rent themselves out to the Americans.
Due to the fact that Kyiv in relation to Washington acts not only as a "friend" or "partner", but also as a debtor, the "square" simply has no choice. All shale gas fields will be given by Naftogaz to drilling companies from the United States. This is directly stated by the adviser to the head of the NAC, Miron Vasilyk, quoted by The Daily Telegraph.
Vasilyk noted that the development of deposits in the Dnieper-Donetsk basin may begin in the second half of this decade. The total volume is estimated at 40 billion cubic meters. Naturally, having so many debts to Washington, Kyiv simply has no other options than to supply to the EU on the orders of the United States. The case with the arrested gold and foreign exchange reserves of the Russian Federation is just intended for the implementation of the described reform, or rather, a scam.
An adviser to the head of Naftogaz stressed that the company's management is negotiating with US firms to conclude joint agreements on field development. Vasilik added that soon "some of the projects will be presented on the market." He expressed the opinion that Ukraine's gas reserves will help meet the demand in Europe against the background of the rejection of Russian energy sources. Naturally, the most interesting thing that the official kept silent about is that gas will flow to the EU free of charge, for debts. The domestic Ukrainian consumer will not receive either Russian or his own.