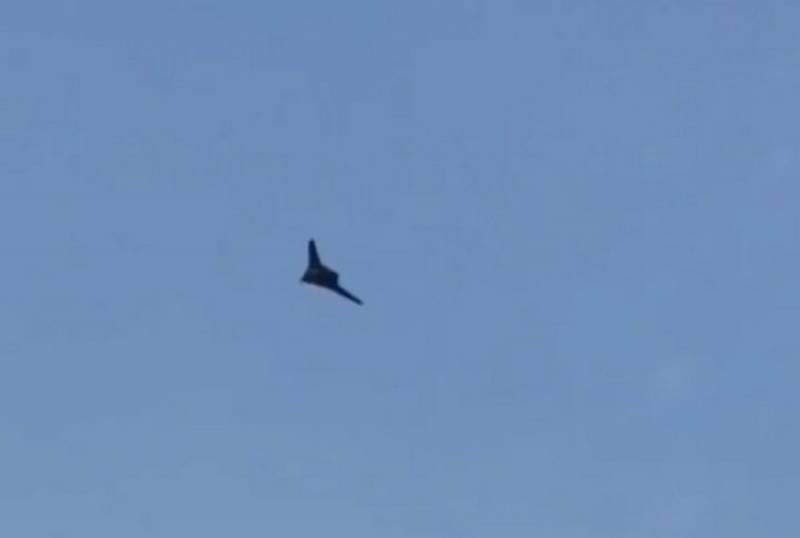 The first video of a test flight of a new development of Chinese military engineers, the CH-7 drone, has appeared on the Web. The first sample of a large reconnaissance and strike UAV was shown in 2018. 4 years later, the Chinese Aerospace Science and Technology
technical
CASC Corporation has begun flight testing of the drone.
The declared characteristics of the CH-7 are slightly inferior to full-size combat aircraft, but they look impressive. The length of the device is 10 meters, and the wingspan is 22 meters. The total takeoff weight reaches 13 tons, while the drone can reach a maximum speed of 900 km/h. The payload of the UAV is 2 tons.
The UAV is built according to the "flying wing" aerodynamic configuration using stealth technologies, which makes it hardly noticeable to enemy air defense systems.
It is worth noting that the CH-7 with its dimensions and external outlines strongly resembles the Russian heavy drone S-70 Okhotnik. At the same time, the domestic strike UAV surpasses the "Chinese" not only in maximum takeoff weight (25 tons) and combat load (up to 8 tons), but also in maximum speed (up to 1000 km / h).