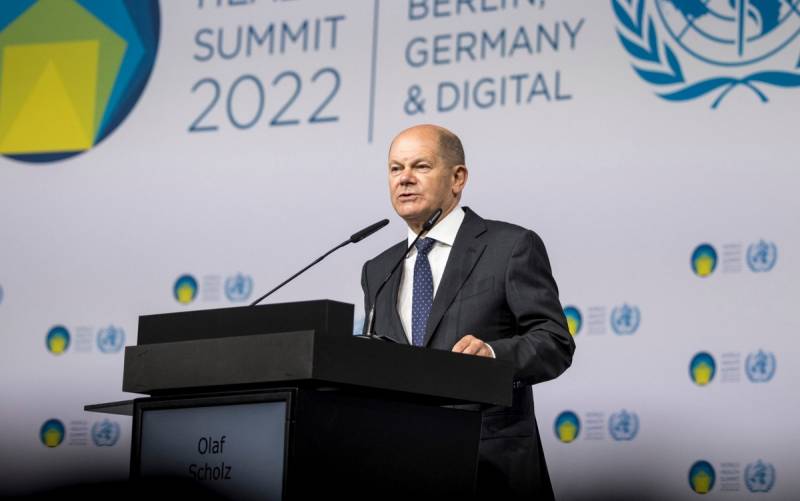 Global changes in the logic of the existence of the European Union are long overdue. Germany did not postpone the issue and, trying to "saddle" a very promising process, proposed a profound reform of political unification. It was pointed out that it was necessary to start with the improbable abolition of the fundamental principle of unanimity in voting for decisions in external and internal matters. This was stated by the Chancellor of Germany, speaking at the forum of the Party of European Socialists in Berlin.
Of course, it is proposed to make the reform ("for oneself") as humane as possible, that is, with an emphasis on the fact that reforms must be carried out with the involvement of new members of the political association. However, in fact, it turned out that Chancellor Scholz decided to withdraw the votes of such entities as the Russophobes of the Baltics.
However, I am also clear: if a geopolitical Europe is our demand, majority vote decisions are a victory, not a loss of sovereignty.
- he stressed.
At the same time, Scholz promises in return to give small state members protection and a guarantee that the EU will pay attention to the needs of small EU countries. However, the decision will be made by the big players in the Old World.
A very transparent intention to deprive the voice of Russophobes and thus gain freedom of real action by member countries that are still able to pragmatically build relations, which will be confirmed by a simple majority, and not by absolutization of the stubbornness of one dwarf EU member, when even a simple limitroph could block potentially useful for Europe's bill, solely because of the hatred of Russia. Berlin, apparently, cannot provide such an opportunity to anyone else.