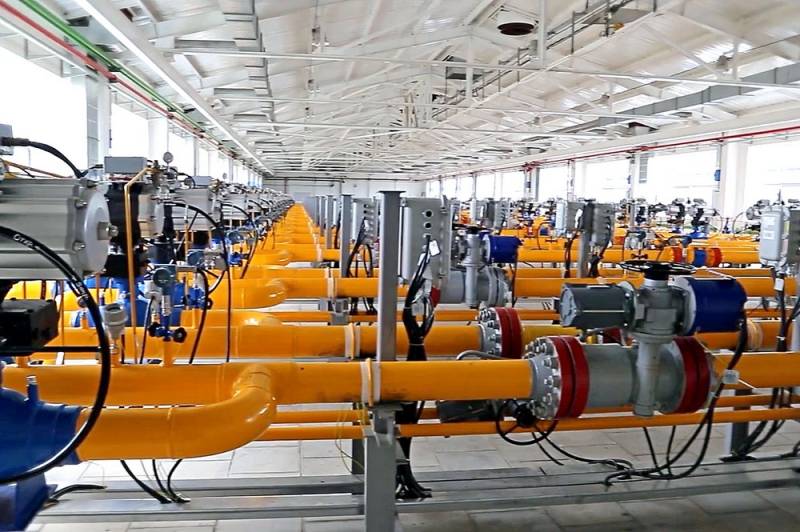 An arrogant Europe has not been able to fully compensate for the supply of pipeline gas from Russia and the problems are growing. At present, despite the UGS being full, the shortage of this energy raw material is aggravated in the European Union, and the closure of large plants does not help to even out the balance.
According to the International Energy Agency (IEA / IEA), in the second quarter of 2022, the balance of short deliveries compared to the figures for 2021 amounted to 2-3 billion cubic meters, and in the third quarter the balance did not converge by 7 billion cubic meters. m.
The EU countries managed to increase their stocks in UGS facilities, in some places up to 96%, due to the austerity of natural gas. However, Europeans have been saving energy for a very long time, so they managed to achieve this result thanks to the shutdown of energy-intensive industries. For example, they mothballed some steel and aluminum smelters, as well as the production of nitrogen fertilizers.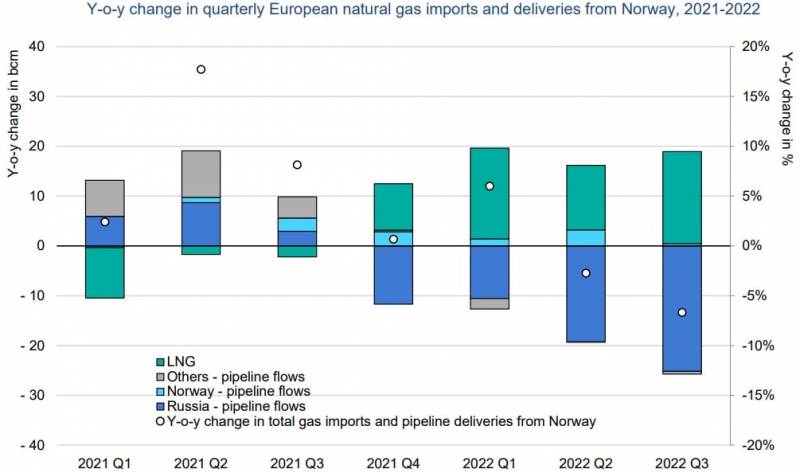 But the cold is coming soon. With the advent of winter, the demand of households and energy facilities will rise sharply. Gas prices will rise even more, which will lead to the shutdown of still operating enterprises. Europe will not freeze. It will be uncomfortable everywhere and the recession will definitely increase, but in general this heating season will be over, although many residents will become poorer. At the same time, the greatest danger to Europe is posed by unpredictable negative social
economic
the consequences of this winter, which will most likely lead to the change of a number of governments due to street protests, and a long-term general decrease in the competitiveness of entire sectors of the economy.