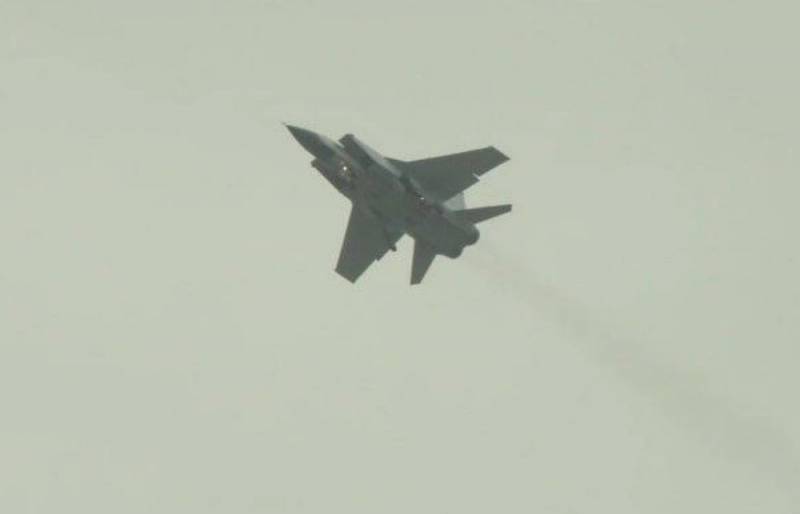 After the missile
blow
APU on the airport of Belgorod on October 16, an air alert was announced throughout Ukraine. At the same time, the appearance of MiG-31 fighter-interceptors of the Russian Aerospace Forces was recorded in the airspace over the capital of Belarus.
Most local observers note that 3-4 of the mentioned Russian aircraft were seen in the sky over Minsk, "which defiantly flew and cut circles." Some claim to have seen 5-6 such aircraft.
Eyewitnesses posted their videos online. Therefore, there is no doubt that aircraft of the MiG-31 design were documented, but what kind of modification is not entirely clear. One thing is clear so far, the aviation component of the regional joint group of troops of the Russian Federation and the Republic of Belarus has begun to arrive in Belarus, which is confirmed by the statement of the Belarusian military department, which explained to the public the activity of Russian aircraft.
We remind you that recently the presidents of Belarus and Russia, Alexander Lukashenko and Vladimir Putin, respectively, agreed
expand
a joint grouping of troops that would stop all threats to the Union State of the Republic of Belarus and the Russian Federation in this direction. It was recently announced by Western functionaries that NATO's planned nuclear deterrence exercises, which will not involve real munitions, will be held from October 17 to 30 at a distance of over 1 km from the borders of Russia and Belarus.