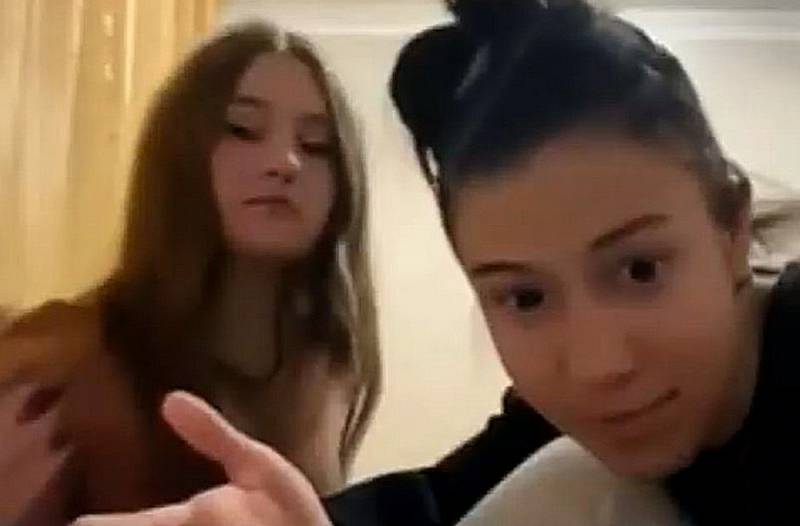 Frames appeared on the Web showing the final part of the communication between a Russian and two Ukrainian women via video link. The guy turned on a song in Russian, to which the girls began to dance, not recognizing the melody. However, the joy of young Ukrainian women did not last long.
The girls thought they were talking to an opposition-minded Russian. But during the performance of the musical composition, words were heard about Russian President Vladimir Putin in a positive way, and the guy began to wave the flags of the Russian Federation. This confused the Ukrainian women and after a while they broke off communication. At the same time, their behavior clearly demonstrated that awkward moment when the "victory" suddenly turned into a "bail".
It should be noted that the rally made the Russian public laugh well, who commented cheerfully on what happened:
This is their stop word
joked Elena Krauklis, hinting at Putin.
Hard trolling!
Viktor Bagaev reacted.
And it started off so well...
Vladimir Serebrennikov pointed out.
A little more and topless would have danced ...
- ironically remarked Dmitry Dashchinsky.
It is a masterpiece! And the analogy of what is happening in the song is stated amazingly ... they just hung for a while, the Ukrainian firmware has not yet disappeared in their heads ...
Evgeny Prasolov drew attention.
In a bummer! Almost fell off my chair from laughing! Man you are great!
- Irina Voitsekh admires the joke.
How they are twisted only by the name of Putin
- said Vladimir Markelov.
Reviewed 20 times. This is the Nobel Prize. Oscar. This is the best trolling!
– wrote Artyom Unique.