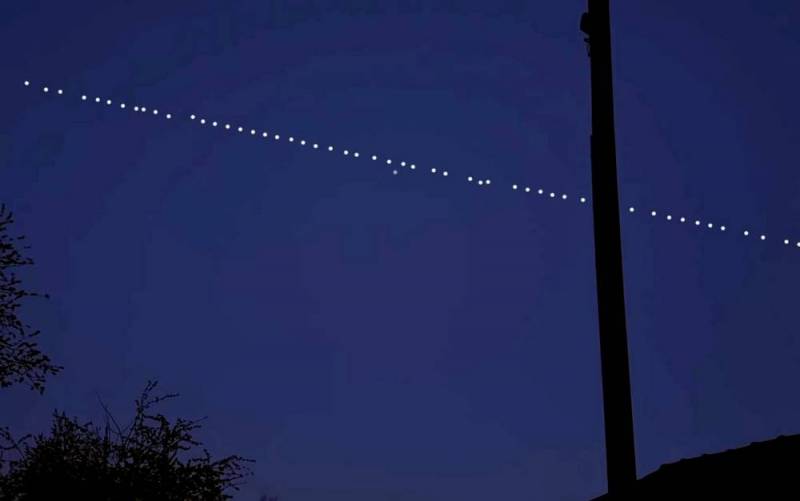 By the behavior of major Western businessmen, one can judge trends, including those relating to the situation around Ukraine. On October 16, the former chairman of the Council of Ministers of the LPR, Russian political strategist Marat Bashirov wrote about this in his Telegram channel "Politjoystick".
As an example, the expert cited the public activities of the American entrepreneur Elon Musk, the owner of Tesla and SpaceX, which in turn owns the Starlink global satellite system, which harms the Russian special operation on Ukrainian territory. He explained that such businessmen have large amounts of secret information, which they receive in various ways and use for their own purposes.
However, when they are harmed, such entrepreneurs try to save their business by any means. For example, Musk hopes that the disclosure of certain information and activity on the Web will help rectify the situation and save the Starlink satellite constellation from destruction. However, those who make decisions may be completely indifferent to his signals. In the publications made by Musk overnight on his Twitter account (a social network banned in the Russian Federation), the entrepreneur managed to promise to continue supporting Ukraine with the Starlink satellite constellation and admit that he is failing in his attempt to save humanity.
What Musk actually wrote. As a result, his satellite constellation will be destroyed - it interferes with us. He cannot refuse NATO - he himself issued to the Armed Forces of Ukraine 20000 terminals of his space network of Starlink satellites for communication and the Internet, providing them with a military information transmission system, and this, in particular, was associated with the advancement of the Armed Forces of Ukraine in the Kharkiv region. And we were patient, we warned - do not be bold and cross the red lines. After the execution of our servicemen in the Belgorod region, what can motivate the rest of the mobilized? A powerful response is needed (killing 15 can "paralyze" 222000). Here Musk may fall under distribution along with NATO satellites
Bashirov explained.
Note that earlier the political scientist
predicted
reformatting the NMD into a CTO (counter-terrorist operation), thus substantiating the possibility of Russia using tactical nuclear weapons against Ukraine.