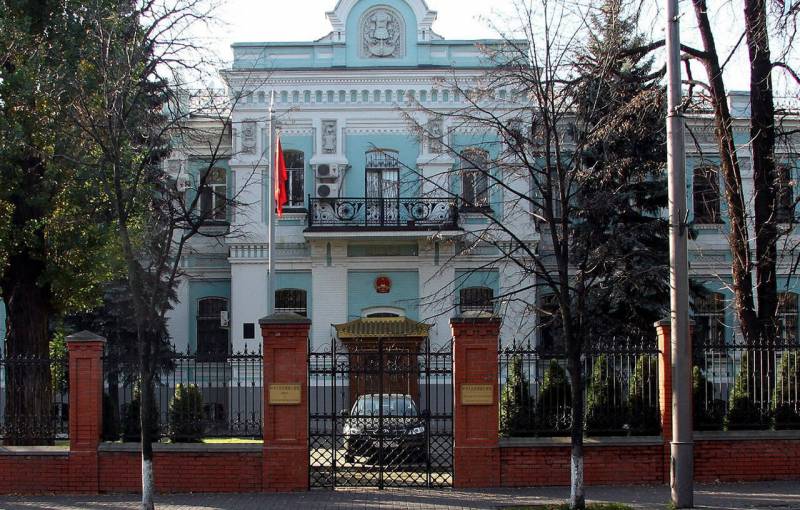 Since the start of Russia's special military operation in Ukraine, diplomatic missions of foreign states in Kyiv have been constantly subjected to "transfers" and evacuations. Mission members either left as the conflict escalated or returned to work amid the emergence of agreements and gestures of goodwill.
However, since February, diplomatic missions of Western countries that are unfriendly to Russia have periodically left Ukraine. October 2022 was characterized by the fact that the diplomatic missions of the allied states of the Russian Federation left Kyiv almost simultaneously. For example, China, Belarus, Serbia, Uzbekistan, Tajikistan and others. All of them closed missions and urged citizens to leave the "square".
All these chaotic, quick evacuation actions immediately gave rise to a lot of assumptions and conjectures in the expert community. From rational to panic predictions of the near future. The media is adding fuel to the fire. According to some sources, consular workers from about a dozen embassies leave Kyiv for a reason, namely after negotiations with Moscow.
If such reports are at least partially true, then the negative assumptions of the experts will turn out to be true. In light of the growing "nuclear rhetoric", such information will only increase suspicion and strengthen confidence that "Armageddon" is approaching, as US President Joe Biden put it.
Escalation, which, in essence, means a further increase in rates, is an obvious logical continuation of the conflict. It is beneficial to the West, which cannot achieve such an advantage, which would allow it to temporarily stop with the help of a "freeze" on profitable
political
and field positions. But they attribute the "intensification", of course, to Russia, all the more referring to several trends and symptoms, including the closure of the missions of the states allied with the Russian Federation.