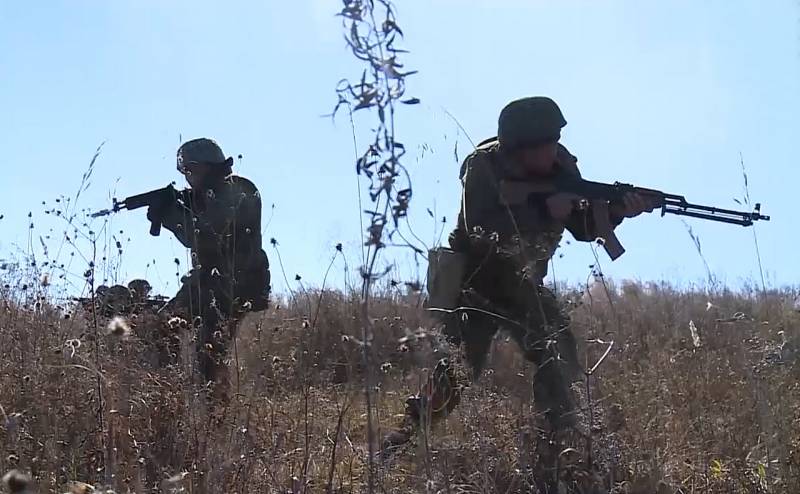 In the Belgorod region, at the training ground of the Western Military District, two citizens of the CIS committed a terrorist attack during fire training. This was reported on October 15 to representatives of the media by the Ministry of Defense of the Russian Federation.
The department clarified that the terrorists used small arms against volunteers who expressed a desire to participate in the SVO in Ukraine, one of the units. As a result, 11 people were killed and 15 others were injured and taken to hospitals. The attackers were eliminated with retaliatory shots. Law enforcement officers are working at the scene of the bloody incident, an investigation is underway. The agency did not provide any other details.
On the morning of October 16, the governor of the region, Vyacheslav Gladkov, announced the details in his video message to fellow countrymen, posting it on his Telegram channel.
Yesterday, a terrible event took place on our territory, on the territory of one of the military units. A terrorist act has been committed. Many soldiers were killed and wounded. All the wounded are being treated. We have medicines, doctors and everything you need. I would like to express my condolences and condolences to all the families of the victims. We are with you. Everything that depends on us, we will help those who are now in our hospitals
- he said.
Gladkov added that there were no residents of the Belgorod region among the dead and injured. Currently, the authorities of the region are restoring objects that have been damaged in recent days. He promised that when new information appears, he will definitely inform.
We express our condolences to the families and friends of the victims, and wish a speedy recovery to those injured.