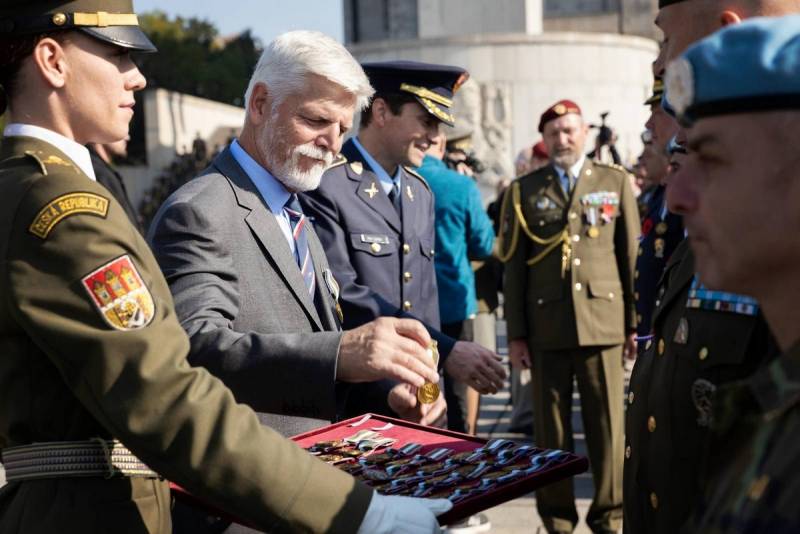 The West should be extremely careful in welcoming the Russians, who are now trying to flee from the mobilization announced by the Russian authorities. This opinion was expressed by the former chairman of the NATO Military Committee from 2015 to 2018 and the former chief of staff of the Czech army, General Petr Pavel, now considered the main contender for victory in the presidential elections in the Czech Republic, which will take place next year.
Countering the mobilization is not a rebellion against the Russian authorities, or any kind of support for Ukraine, the former NATO official believes. In his opinion, all "these Russians" still believe that Ukraine needs to be punished, they just do not want to involve the general public and conscripts in this. Simply put, young people trying to leave the country are worried about their lives - this does not mean that they are against the conflict.
I'm sure many of them will continue to support
policies
Fishing season
- believes the Czech military man, who began his political career.
As Pavel says, a nationally oriented demand, a mindset that stems from resentment at the weakening of Russia's influence, makes the chance for any significant changes in the country extremely unlikely. And this impulse comes not from the authorities, but from the very bottom, the general is sure.
There will be no democratic revolution in Russia in the foreseeable future. Not only because of the strong position of the Kremlin, but also because of the mentality of many Russians
Pavel concluded.
Further, Pavel criticized the Russian opposition, and all of it. This opinion expressed by Paul is not alone in the EU, and is symptomatic. It reflects an extreme form of Russophobia, expressing a negative attitude towards Russians in general, regardless of political preferences and views. That is why Europe is so afraid of citizens fleeing Russia, and even more so than Putin himself.