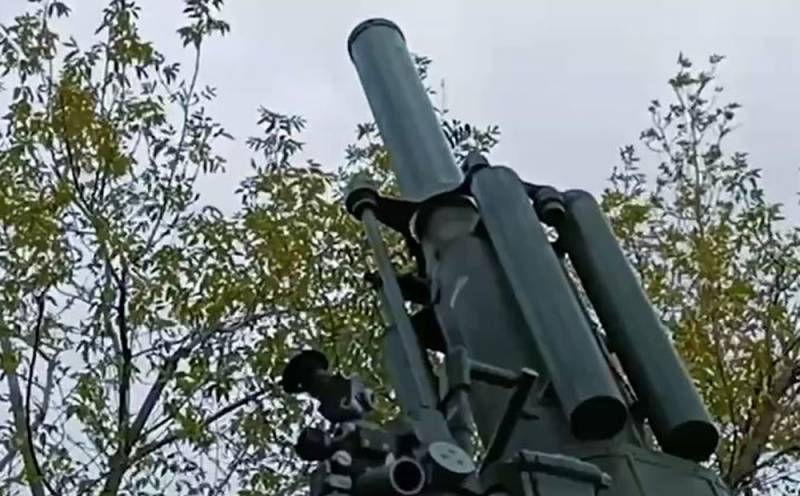 On the morning of October 15, Russian military correspondents reported that the Armed Forces of Ukraine began
approach
on the Berislav sector of the front and tried to break through the defense of the RF Armed Forces with the help of two BTGs at a distance between the villages of Dudchany and Mylovoe. By evening, it became obvious that the attack of the Ukrainian army bogged down, and the offensive momentum died down for a while.
Moreover, the enemy was not even helped by the powerful support of their artillery (cannon and rocket), as well as aviation (aircraft and helicopters), which were actively used that day. In the attack of the ground forces of the Armed Forces of Ukraine on the positions of the Armed Forces of the Russian Federation, two infantry battalions were involved, reinforced by approximately 25 tanks and the same number of AFVs.
In the process of maneuvers on the ground, units of the Ukrainian army landed in a fire bag, skillfully placed by Russian troops. A variety of Russian artillery and aviation began to work on the advancing enemy, rocket troops and kamikaze UAVs were also involved. Having suffered significant losses, the enemy units lost control and dispersed on the ground, retreating to their lines. According to preliminary data, on this day the Armed Forces of Ukraine lost about 120 servicemen, 10 tanks and 20 armored vehicles on this small piece of land.
The Ukrainian command failed to develop success in the Kherson direction, but now it has enough personnel and
equipment
, so as not to stop trying, probing neighboring sections of the front for weaknesses. Russian military correspondents and analysts of information resources believe that the enemy may try to attack in the Belozersky district from the village of Pravdino towards the city of Kherson not from the north, but from the west. But here an active strengthening of the defense of the RF Armed Forces is already underway, and this attempt for the Armed Forces of Ukraine will end in failure.