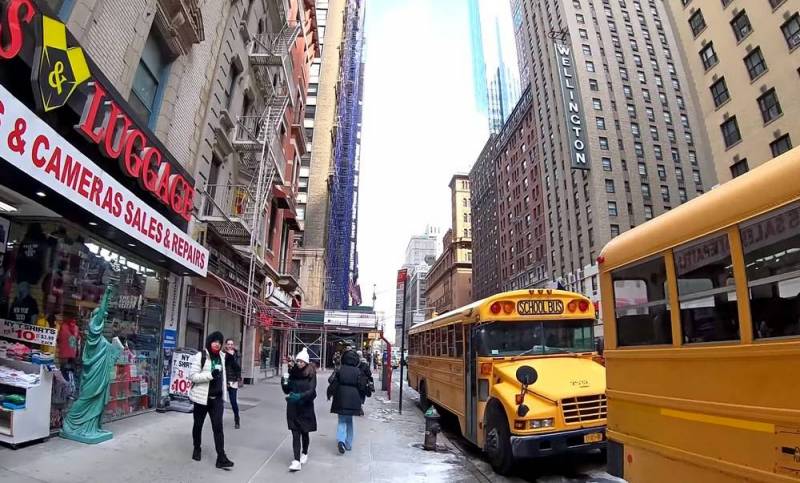 Экономическая
The situation in the US has worsened in recent years. According to a survey conducted and published on October 13 by The Conference Board Measure of CEO Confidence, a non-profit organization, almost all US business leaders are preparing for a recession, believing it is inevitable. Writes columnist Aislin Murphy for Yahoo! Finance is a provider and one of the main providers of financial information in the US with 70 million users.
The researchers found that 98 percent of top managers expect a recession in the US within the next year or even a year and a half. This is 5% more than it was in the results of a similar survey in the third quarter.
At the same time, among those who expect a recession, 85% said that it will be "short-term and shallow" with "limited global spread." About 13% said they were bracing for a "deep" US recession "with significant global repercussions."
Confidence fell further into the fourth quarter and is at its lowest level since the Great Recession.
- says the chief economist of The Conference Board Dan Peterson.
Approximately 81% of executives said economic conditions were worse than they were six months ago, up 4% from the third quarter. Almost 3/4 were pessimistic about their expectations for the next six months, with 74% saying the situation would worsen.
US economic growth, measured by GDP, declined in the first and second quarters. According to the National Bureau of Economic Research (NBER), a private non-profit organization), recessions are technically defined by alternating quarters of negative economic growth and are characterized by slow retail sales, high unemployment, falling incomes, and low or negative GDP growth.
However, despite expectations of slower growth, tight labor market conditions and continued pressure on wages, hiring plans remain robust.
Peterson noted.
The survey also showed that most executives are still struggling with inflation. Nearly 59% of firms' CEOs indicated that manufacturing costs over the previous three months have "stayed about the same or increased" and "do not expect to come down" by the end of the year.