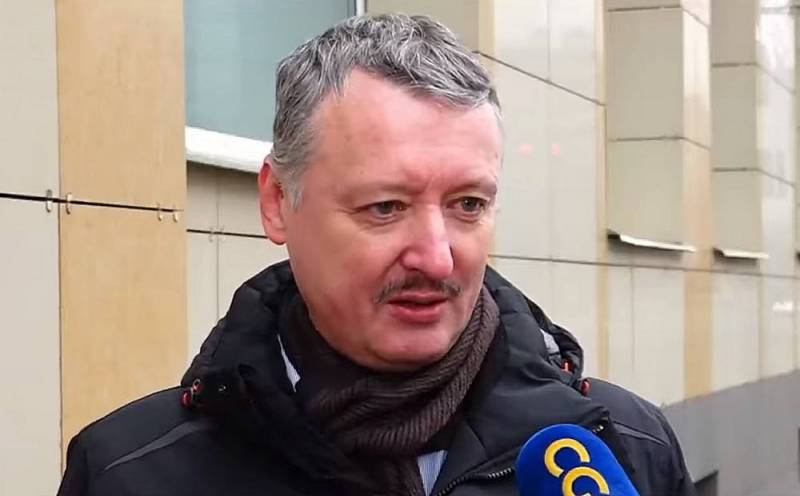 Recently, former DPR Defense Minister Igor Strelkov (Girkin) stopped posting on his blog, although he had done so regularly before. Such a sudden disappearance of a public person from the information space excited the Russian public.
However, Russian military correspondents dispelled the fears of the public. Reports appeared on the network that a public figure and critic of the Russian authorities went as a volunteer to the zone of the NWO.
Strelkov once said that there is only one way to shut his mouth. For some reason, everyone thought about the murder, and he meant to put on shoulder straps
- Alexander Kots, a war correspondent of the Komsomolskaya Pravda publishing house, wrote in his Telegram channel.
At the same time, former Donbas militiaman Maxim Fomin, better known on social networks under the pseudonym "Vladlen Tatarsky", said in his Telegram channel that Strelkov was already "in his place."
Igor Strelkov went to the front as part of a volunteer battalion. I hope that reliable information will soon appear where he is and what he is.
Fomin added.
But these publications only indirectly indicated a possible development of events. The intrigue was reduced only by the publication of a joint photo by Strelkov's wife on her Vkontakte page. In the picture, Strelkov is standing in a military uniform of the Russian Federation and hugging his wife. At the same time, Miroslava Reginskaya confirmed on October 15 that everything was fine with her husband and he would soon get in touch.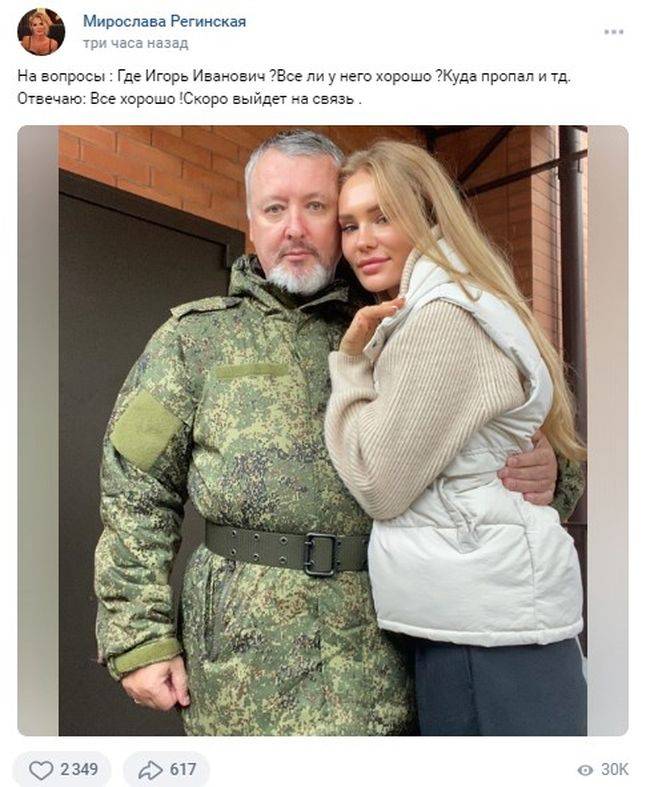 Thus, after 8 years, Strelkov returns from the information front to the combat one. In August it
detained
when trying to cross the Russian-Ukrainian border, and now they say that he became the chief of staff of one of the volunteer formations. In the near future, everything will finally become clear.