Ukrainian authorities already
blamed
Russia in the deployment of nuclear weapons in the Crimea, but few believed this. And now another accusation is heard from Kiev. This time, Moscow was accused of having its air force (air force) launch air raids on "dignity" territory.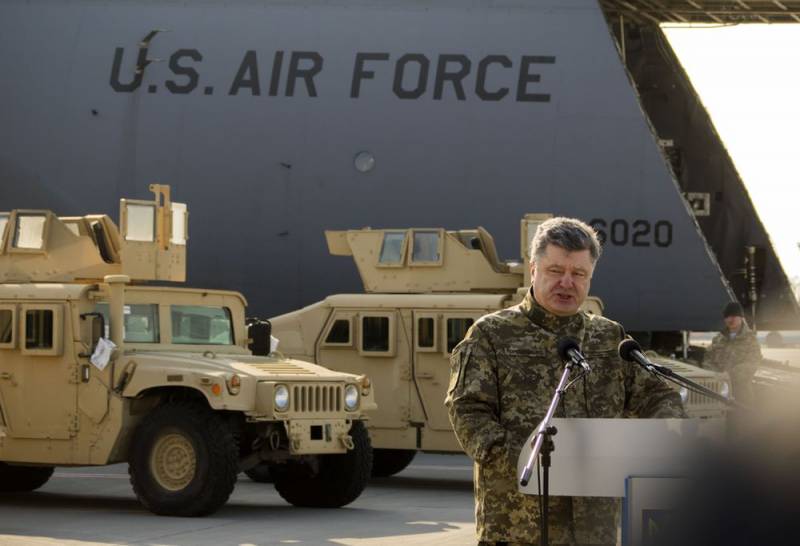 The guarantor and Supreme Commander-in-Chief Petro Poroshenko wrote about this on his Facebook page, from which he leads the "nation" with its "strongest" army on the continent. In such a simple way, he tried to explain to the new visa-free Europeans what it took
spends
very cheap 2018-day joint NATO military exercises in the country, called "Clear Sky - XNUMX".
It turned out that they are not just needed, but absolutely necessary, like a breath of clean air, to demonstrate to the "aggressor" that the price for him "will be very high." True, Poroshenko never condescended to clarify when exactly the aforementioned air raids by Russia were carried out.
Perhaps he just dreams at night of the torn inhabitants of Lugansk, whom the Ukrainian Air Force bombed on June 2, 2014 (when Poroshenko already became the "one-round" president). And therefore, he reports that Kiev does not "ask Russia what we should do on our land." After which he added that he was fighting for "freedom and democracy" and, in general, he took a very reliable and stable position with respect to NATO and appreciated the attention of the "partners".