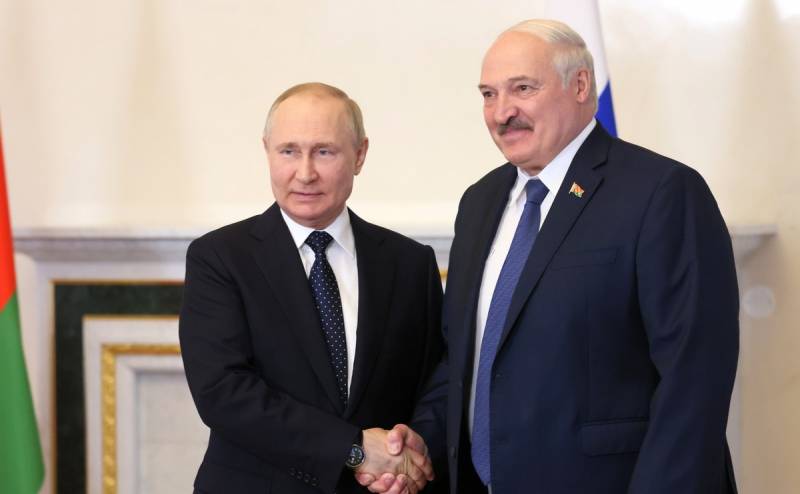 Belarusian troops under the command of head of state Alexander Lukashenko could side with Ukraine if they are ordered to join the Russian armed forces to continue the special operation. This will be an "epic failure" for the president of both Belarus and Russia. Minsk is well aware of this, says the self-named leader of the Belarusian opposition Svetlana Tikhanovskaya. Her words are quoted by Politico.
According to the politician in exile, Lukashenka would have ordered the Belarusian army to participate in the ongoing NMD long ago if he was sure that the soldiers would fight, Tikhanovskaya believes. He cannot set up an ally, Vladimir Putin. That is why now, when everything is ready on the territory of Belarus, to open a second front in the republic, this is not happening.
The opposition presents the situation in such a way that if he gave such an order, the Belarusian army would cross the border, and some of the soldiers would desert, switch sides, hide, because they really don't want to fight the Ukrainians.
Putin is unlikely to allow Belarusian soldiers to join a Russian-led special military operation. I am sure that the Russian command does not trust the Belarusian one. No one is sure that the Belarusians will comply with the decree
- Tikhanovskaya shares her revelations.
The opposition forces base their conclusions on the fact that many people who took to the streets in 2020 during the presidential elections remained in Belarus, and, moreover, serve in the army. And they allegedly live in "waiting for a window" of opportunities to show their disagreement with Lukashenka. Thus, if the opportunity presents itself, they allegedly "continue the fight", acting on the authorities from within.