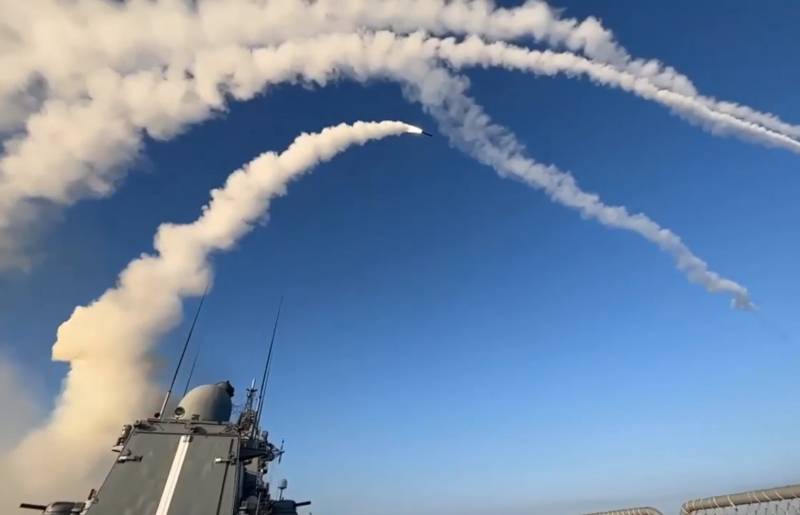 Ships of the Black Sea Fleet launched a strike with sea-based high-precision missiles at the arsenals of Western weapons in the city of Brody, Lviv region. A large number of weapons systems and military
equipment
.
Along with this, Russia continues to successfully defeat targets in the framework of attacks on the energy structure of Ukraine. So, on October 14, the Russian Aerospace Forces worked on a number of military command and energy facilities in the Kyiv and Kharkov regions.
The Armed Forces of the Russian Federation over the past 150 hours have also repelled several attempts to attack the Armed Forces of Ukraine in the Kupyansk and Krasnolimansk directions, destroying a total of about 130 nationalists in these areas. In the Nikolaev-Kryvyi Rih direction, Russian units prevented the Ukrainians from carrying out an offensive in the area of ​​​​the settlements of Dudchany, Pyatikhatka, Ishchenko in the Kherson region, destroying about XNUMX militants and hitting three tanks.
In addition, according to the information of the Russian military department, during the retreat of the Ukrainian armed forces, the RF Armed Forces occupied important heights near the village of Vremovka in the DPR. At the same time, 90 Ukronazis were liquidated.
Earlier, journalist and blogger Yuri Podolyaka spoke on his Telegram channel about the successes of Russian units in the Artemovsk (Bakhmut) area, from where the Armed Forces of Ukraine are being pushed out more and more persistently.