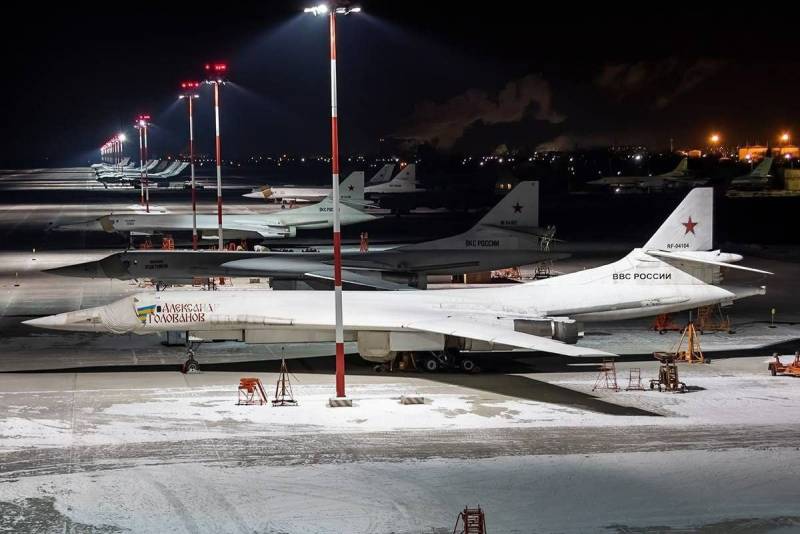 From October 17 to 30, NATO plans to hold a nuclear exercise called "Steadfast Noon" ("Unshakable Noon"), in which 14 countries of the Alliance and up to 60 military aircraft will take part. In this regard, there is every reason to believe that in the near future the Aerospace Forces, together with the Strategic Missile Forces and the Northern Fleet of the RF Armed Forces, will begin to carry out comprehensive countermeasures to deploy the ground, sea and air components of the nuclear triad. The maneuvers are likely to take place in the northwestern regions of the country. In favor of such a hypothesis, the transfer of strategic aviation of the Aerospace Forces to the Murmansk region can speak.
The active rhetoric around the possible use of weapons of mass destruction is forcing Russia to take military retaliatory measures. The NATO leadership's statements that the exercises will be carried out without real nuclear weapons and are aimed only at maintaining the combat capability of the alliance's forces do not inspire absolute confidence. As well as the fact that the exercise area will be located at a distance of less than a thousand kilometers from the Russian borders.
Earlier, Ukrainian President Volodymyr Zelensky demanded that NATO launch preventive nuclear strikes against Russia. The planned exercises may be a practice of nuclear aggression against our country.
In such an environment, demonstrative
presence
on the Kola Peninsula, 11 Tu-160 and Tu-95MS strategic bombers, which we wrote about earlier, should cool the ardor of Western generals.