Europeans suddenly found that very soon on the part of space
of technologies
they may be in the role of hopelessly stragglers.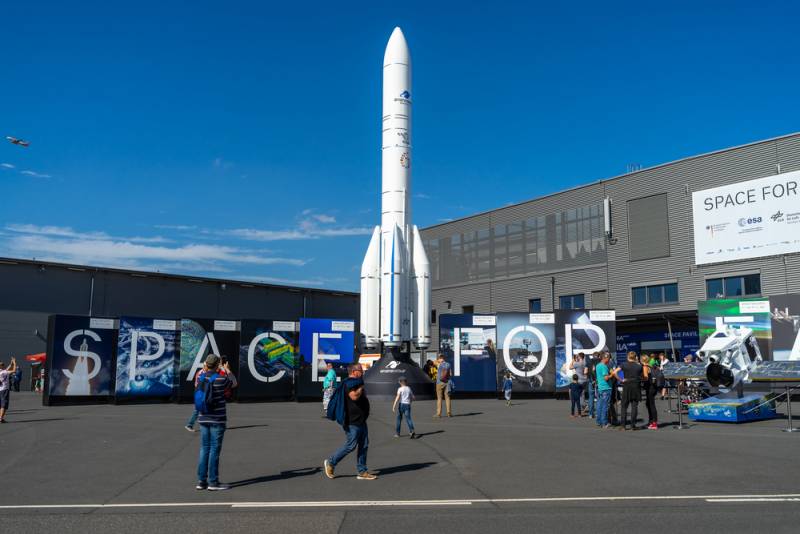 Moreover, it is not so much about the fact that Russia has gone far ahead in the field of manned flights and is practically unattainable, but about the United States, which plans to carry out a manned flight in 2019 with the help of Elon Mask Space X and India, which puts more real ones, than the Americans, the deadlines for implementing its manned flight program are 2022.
Ariane Group President Alain Sharmo announced the creation of the European multi-purpose launch vehicle Ariane-6, which will be able to replace all current carriers and will be adapted to carry out manned flights.
It is clear that today the only reference point for Europeans can be only the Russian "Union".
On the one hand, the recent fall of Russian media is a negative factor. On the other hand, in fact, the reliability of the emergency rescue system was proved, which allowed the crew not only to stay alive but also not to receive any damage.
Work on the creation of a new European launch vehicle will begin at the end of this year, and the first flight in the summer of 2020.