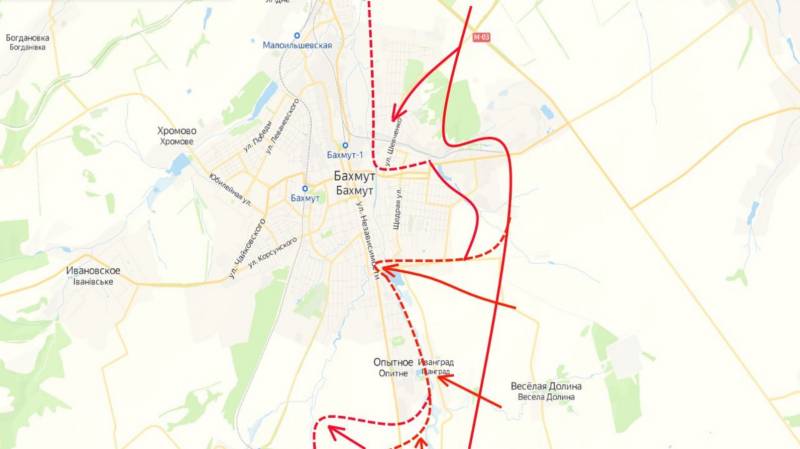 Currently, the battles for Artemivsk (Bakhmut) continue, during which the allied forces are pushing the Ukrainian militants, storming the enemy's main defense lines. This was reported by journalist and blogger Yuri Podolyaka.
The Russian units pushed deep into the city, clearing street after street. The Ukrainian troops need urgent reinforcements, otherwise the pro-Kiev regime will not be able to hold the settlement. Leaving Bakhmut means dispelling Western notions of a "successful Ukrainian army" that allegedly develops an offensive. In this case, the European and overseas curators of Kyiv may doubt the need for further funding of the Armed Forces of Ukraine.
In this regard, Podolyaka suggested that Volodymyr Zelensky has two possible ways out of the situation: put all his strength into the last blow and initiate an offensive, or transfer units from the Zaporozhye and Svatovsky directions, thereby exposing other sectors of the front.
Earlier, representatives of the power structures of the LPR announced the withdrawal of the main Ukrainian formations from Bakhmut. The day before, a company tactical group of the Armed Forces of Ukraine of two hundred military personnel, including foreign mercenaries, was deployed to this area.