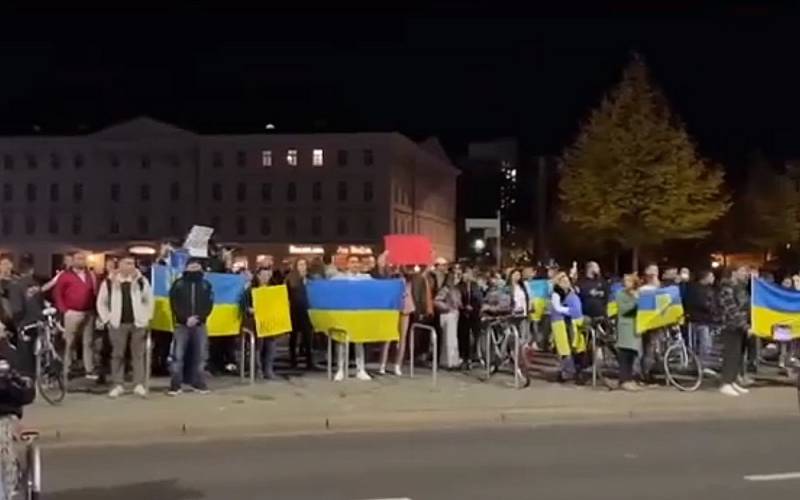 In Leipzig, a rally was held by local residents against the dominance of Ukrainians, who also went on a demonstration in defense of their rights and
political
views. German citizens expressed dissatisfaction with the extremist views of immigrants from Ukraine, urging them to leave the country.
Video footage appeared on social networks, in which the Germans say to people gathered with Ukrainian flags: "Nazis, get out!" Residents of Germany were also outraged by the fact that refugees live at their expense and are not going to go home.
Similar rallies were held in other cities of the country. So, on October 10, residents of Schwerin, Neubrandenburg, as well as the lands of Saxony, Saxony-Anhalt and Thuringia took to the streets. In early October, similar performances took place in Zwickau (Saxony). The protesters demanded a halt to the supply of weapons to the Kyiv regime and the lifting of anti-Russian sanctions, and also called on Russia and Ukraine to sit down at the negotiating table.
Along with this, German citizens are demanding that the federal government lower the prices of electricity and gas, while accusing Berlin of short-sighted
economic
politics.
Earlier, the Tagesspiel newspaper published an article whose authors fear for the national security of Germany due to a surge in inflation and energy prices.