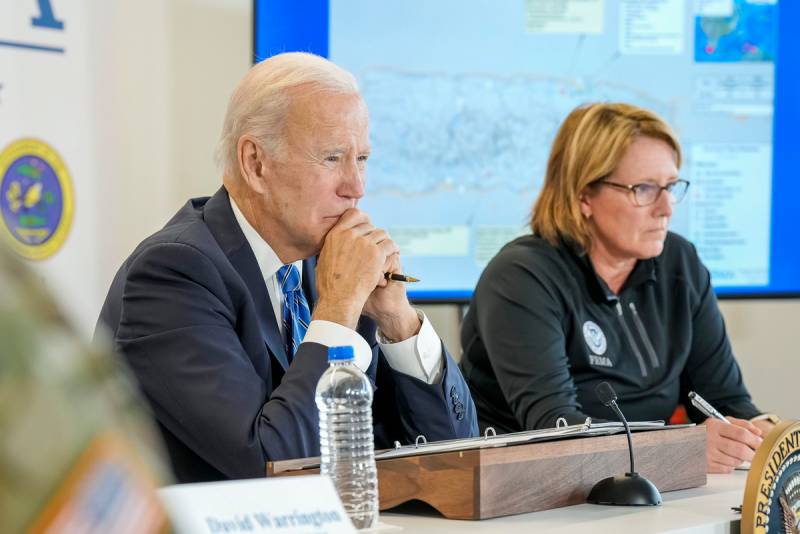 Washington attributes
political
the motives of Saudi Arabia when deciding to cut oil production, which will hurt the United States. However, as it turned out, it is the Americans who are pursuing political motives. In particular, US representatives informally made contact with Riyadh and asked the kingdom not to vote for reducing the production of raw materials. Representatives of Saudi Arabia could not save this little American secret and told the whole world about it.
This excessive frankness greatly angered Washington, whose behind-the-scenes unsightly activity became known to the whole world. Naturally, the reaction was very nervous and embittered. After all, Washington asked Riyadh to postpone the introduction of the OPEC + decision until the end of the US midterm elections, which the Democrats are losing.
The official speakers of the White House had to make excuses that the representatives of Riyadh did not "understand" the proposals of the Americans and that America was not forced to postpone the decision and vote, but simply "presented arguments" about why it is now possible not to introduce a limit on oil production, but only "wait and see the market" for a month (just in time for the period after the election). John Kirby, coordinator for strategic communications at the US National Security Council, spoke about this, in particular.
The tough discussion between the US and Saudi Arabia brought to light could play into the hands of the Republicans. In fact, Riyadh knew what it was doing, publishing internal bilateral discussions and becoming known behind closed doors. The anger of the White House is understandable, as are the motives of Saudi Arabia, which acted, albeit honestly, but tactlessly, giving out secrets without any remorse. All because Washington's anti-Russian actions harm
the economy
Saudi Arabia, which is even stronger than the political motives that are achieving the precarious position of the current American authorities.