Famous football players Alexander Kokorin and Pavel Mamaev are detained. Now they are in the famous Moscow Butyrka detention center.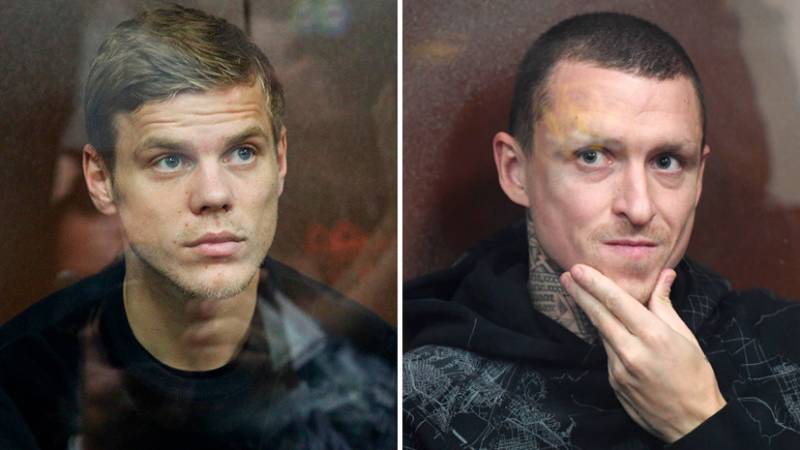 Yesterday, the names of Kokorin and Mamaev thundered all over Russia because of sports successes, and now the reason for the interest in football is completely different. Athletes are accused of hooliganism - in one of the cafes they beat federal officials Sergei Gaysin and Denis Pak.
What awaits famous football players in prison and camp if the court nevertheless decides to convict them and sets real terms of imprisonment? The answer to this question is not so simple. While Kokorin and Mamaev are under investigation, they will be kept in the pre-trial detention center.
The main problem is not even the quality of food or living conditions, but the relationship with cellmates. In conditions of constant "life in sight" they are very important. Usually, prisoners of the Kokorin and Mamaev level are put in special cells where "civilian" people are kept - businessmen, former officials. Such cameras are not overpopulated, the relations between cellmates in them are basically equal.
It is much more dangerous if Kokorin and Mamaev are placed in the "first movers" - among them 20–25-year-old youths predominate, many "beaten off to the head." These young people did not have the highest status in the wild, they sit for drugs, for street robberies and thefts, therefore they welcome any people who can be "milked" for money. By the way, the last opportunity may be of interest to Kokorin and Mamaev and more serious figures of the criminal world - it's not a secret that the players received multimillion-dollar fees, which means you can "shake" money from them, at least try to do it.
Zaur Zugumov in pursuit of "The Beast" at one time was the best among Soviet pickpockets. He spent a total of 27 years in prison, and he knows from his own experience what life is in prison and the colony. He says that even with all the desire of the administration of the pre-trial detention center to completely protect the arrested players from life according to prison unspoken rules, it will not succeed.
True, it is unlikely that any of the prisoners will seriously present something to Kokorin and Mamaev. Obviously they will not ask Mamaev for numerous tattoos - now there is no demand for images put on the body in freedom by a person who is far from the criminal world and living in terms of concepts. The times when they demanded to clarify for each tattoo were a thing of the past, and with them similar claims against newcomers who "went to prison" were gone.
However, as an experienced prisoner says, because of their all-Russian fame, Kokorin and Mamaev will not sit on common grounds. After all, their names are well-known, and the case is high-profile, and the players have connections, including at a high level of power structures. The athletes will be watched in any case, and if they have any conflicts with their cellmates, the administration will necessarily intervene in the situation.
But in any case, even a short life in a pre-trial detention center will not be a pleasant adventure for athletes. Moreover, given that they beat people are not ordinary. The other day, Sergei Gaisin and Denis Pak, Russian President Vladimir Putin himself was awarded orders and medals for his services in the field of the domestic automobile industry.