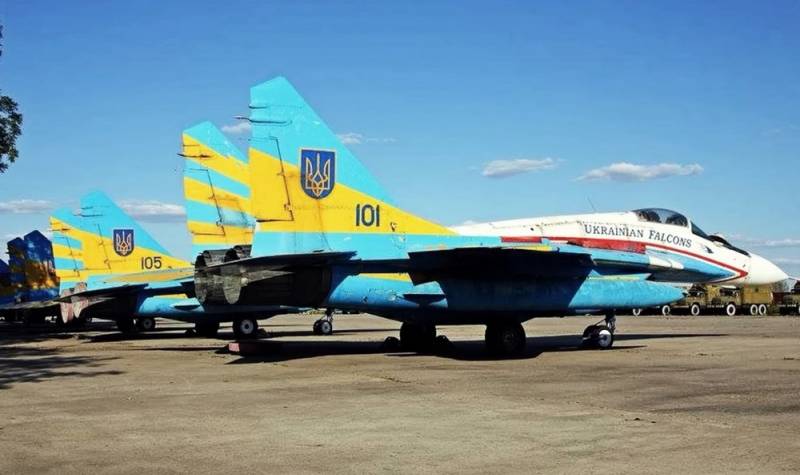 Over the past few days, Russian troops have dramatically increased their impact on Ukraine's critical infrastructure during the JMD. The RF Armed Forces are inflicting massive strikes with a variety of guided cruise missiles and long-range Shahed-136 (M214 Geran-2) kamikaze UAVs, which is why the air defense systems of the Armed Forces of Ukraine, including the aviation of the Ukrainian Air Force, have to literally work to wear .
A video has appeared on the Web showing how the Ukrainian MiG-29 is trying to shoot down the mentioned loitering ammunition, but then falls itself after launching an air-to-air missile. The command of the Armed Forces of Ukraine has already confirmed in their social networks the loss of the aircraft for reasons not fully clarified.
The communique says that around 21:00 on October 12, a fighter jet from one of the tactical aviation brigades crashed near Vinnitsa. The pilot, performing a combat mission, on that day "shot down 5" martyrs "(3 - in the south of Ukraine and 2 - over Vinnitsa), and the day before - 2 KR and successfully ejected." The name of the pilot was not named, but it was specified that the command would petition for the title of Hero of Ukraine to be awarded to him.
For unspecified technical reasons, the pilot began to lose control of the machine, but did everything possible to take the plane away from Vinnitsa, and ejected. The causes of the accident are being established.
- says the communique.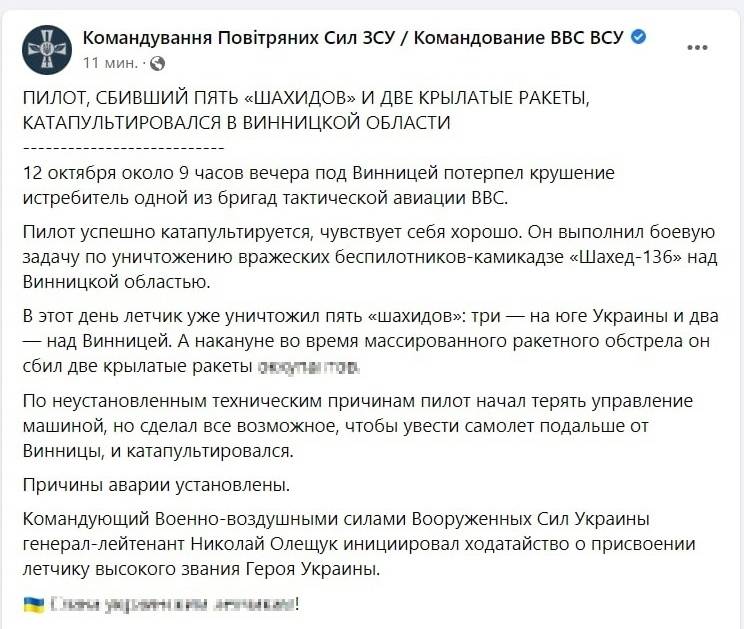 At this rate, there will soon be nothing left of the Ukrainian Air Force, even taking into account supplies from Eastern Europe over the past six months.