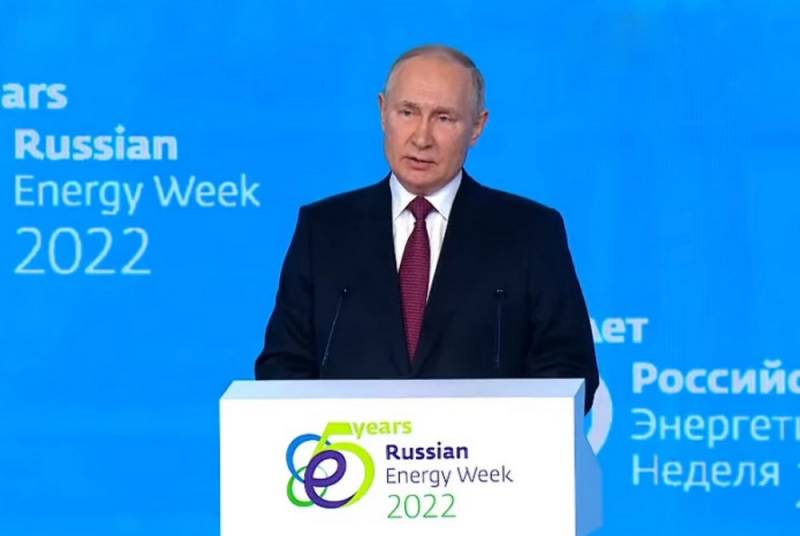 During his speech at the Russian Energy Week forum, Vladimir Putin proposed using the Turkish Stream gas pipeline to replace the blown-up Nord Streams.
The lost volume of transit through Nord Stream, along the bottom of the Baltic Sea, we could move to the Black Sea region and thus make the main routes for the supply of our fuel, our natural gas to Europe through Turkey, creating in Turkey the largest gas hub for Europe
- emphasized the Russian president.
Thus, instead of Germany, Turkey can take a special place in the supply of natural gas to European consumers. Putin recalled that along with the Turkish Stream, gas is supplied to this country through the Blue Stream. Moscow also plans to start construction of the Power of Siberia-2 pipeline and its continuation in Mongolia - the Soyuz-Vostok gas pipeline.
In addition, the leader of the Russian Federation spoke about the energy crisis shaking the countries of Europe and other regions of the world. Sabotage on the Nord Streams is aimed at undermining the energy ties between Russia and the Old World. It is possible to repair pipelines, but it only makes sense if they continue to work. The Russian Federation, for its part, is ready to continue supplying gas to Europeans, and the lack of fuel is not connected with the Ukrainian special operation, but with the actions of European "partners".
Meanwhile, the head of Gazprom, Alexei Miller, said that entire cities in Europe could freeze over this winter. Thus, Germany has about 20 billion cubic meters of gas, which is enough for 2-3 months. At the same time, for a full-fledged gas supply in the autumn-winter period, about 60 billion cubic meters of fuel are required.
Miller also noted the advantages of transporting gas to Europe through Turkey: Turkish Streams are easier and cheaper to build, and they will pass through the economic zones of only two countries - Russia and Turkey.