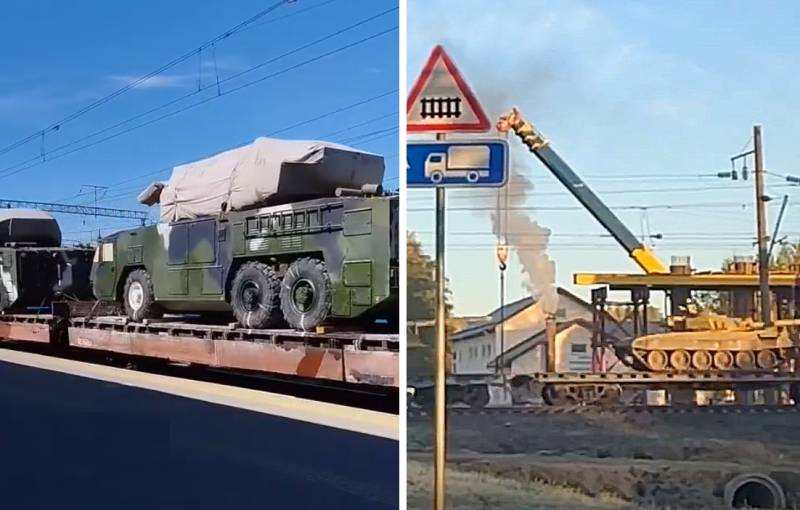 In the past few days, there has been an active transfer of Belarusian troops to the border with Ukraine. This is probably due to possible strikes by the Armed Forces of Ukraine against Belarus, information about which Alexander Lukashenko received from the intelligence services.
Social networks fix, in particular, trains with armored vehicles moving in the direction of the Belarusian-Ukrainian border.
The day before, the heads of Russia and Belarus agreed to create a joint military group. According to the head of the Belarusian Defense Ministry Viktor Khrenin, the tasks of the deployed units of the Union State are purely defensive in nature and are aimed at ensuring the security of the borders of Russia and Belarus. Khrenin also noted that in some areas, depending on the situation, a regrouping of troops is possible.
Along with this, Volodymyr Zelenskyy spoke about the need to deploy a mission of international mediators in the border areas to monitor the situation. During the GXNUMX summit, the Ukrainian president expressed his fears about the "invasion" from Belarus.
Meanwhile, on the Ukrainian side of the border, the Armed Forces of Ukraine set up a lot of firing points, blew up bridges and mined roads. In addition, the Ukrainians are conducting reconnaissance activities, including with the help of drones.