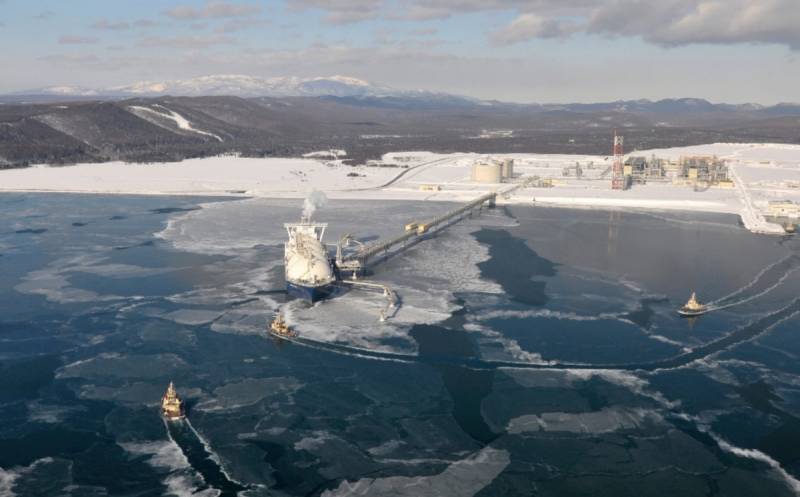 The cost of chartering gas tankers has reached a record peak and now amounts to more than 397 thousand dollars per day of navigation. This negative wave of appreciation was caused by leapfrog and confusion in the sphere of execution of contracts for the supply of LNG to customers. The market is completely unbalanced, the laws of behavior have been eliminated, transactions are "controlled" only by greed and momentary profit.
Chinese oil and gas traders have succeeded in this, literally reselling American LNG to Europe at twice the price. Covid restrictions and a sharp decline in demand for raw materials have created a huge surplus of overseas fuel supplied under long-term contracts between Chinese clients and American shale. This is written by The Wall Street Journal. The newspaper refers to data from maritime navigation portals and three of its sources.
It is noteworthy that this information is based on data from navigation portals, as enterprising Chinese traders began to sell cargo in transit, redirecting them while sailing across the Atlantic. It turns out that China supplies almost as much gas to the EU as the United States, since a huge amount of goods from China is sold, the phenomenon has become widespread, since there are too many surpluses.
For example, only 19 LNG tankers were received by China's coastal infrastructure this year, while last year this figure was 133 vessels. By reselling their gas, Chinese traders earn additional millions of dollars.
The Chinese also sell their imported gas to South Korea and Japan. However, American suppliers are very understanding of the initiatives of their Chinese colleagues, since both sides are making a lot of money on the supply of American LNG to Europe "through" China. As a result, it turns out that, due to the greed motive, the American side wins politically (Asian gas goes to the EU, as Washington wanted) and economically (a lot of fuel is sold under long-term contracts). The Chinese are simply extremely profitable, giving gas to Europe with a lot of fat.