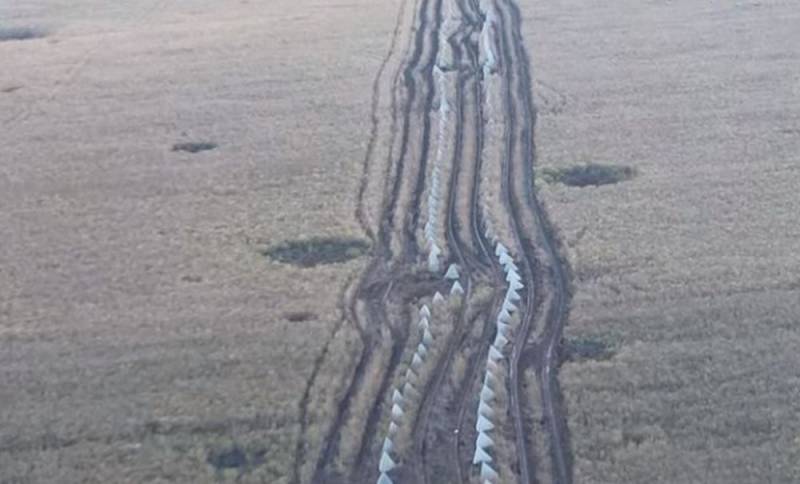 After the start of the counter-offensive of the Armed Forces of Ukraine in the Kharkiv direction a month ago and the subsequent regrouping of the RF Armed Forces in a significant sector of the front along the Oskol River, many Russian military correspondents noted in a timely manner that the western border of the Luhansk People's Republic, which became part of Russia on September 30, has only focal, rather than a solid line of defense. Now evidence has appeared on the Web that practically a "Maginot Line" is being built there, which will be extremely difficult to overcome.
The footage provided by the FAN agency shows how the defensive lines are being built. Anti-tank ditches and trenches are being dug, rows of concrete gouges are being set up. Everything is done according to military science. In this case, fortification work is carried out by the engineering units of Wagner PMC.
Russian social media users welcomed what was shown in the video. They believe that defensive actions should be prepared seriously, "without hatred and profanity." At the same time, many people think that this will be a new section of the Russian-Ukrainian border. Moreover, it would be nice to equip the entire border between Russia and Ukraine in a similar way for security.