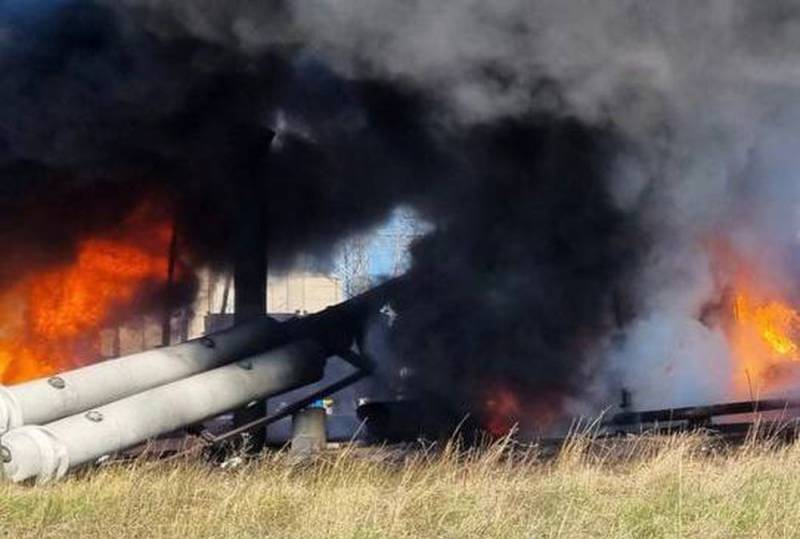 On October 11, on the second day of the massive shelling of the critical infrastructure of Ukraine, it became known that the Russian Armed Forces, during a special operation, destroyed one of the key nodes for the transfer of weapons, ammunition and personnel of the Armed Forces of Ukraine to the Donbass. On October 11, the Zastavny Telegram channel informed the public about this.
Clearly about how important the Pavlograd railway junction is for the Armed Forces of Ukraine in the Donbass. Today our rockets flew over it
- says the publication under the map-scheme of the railway logistics of the region.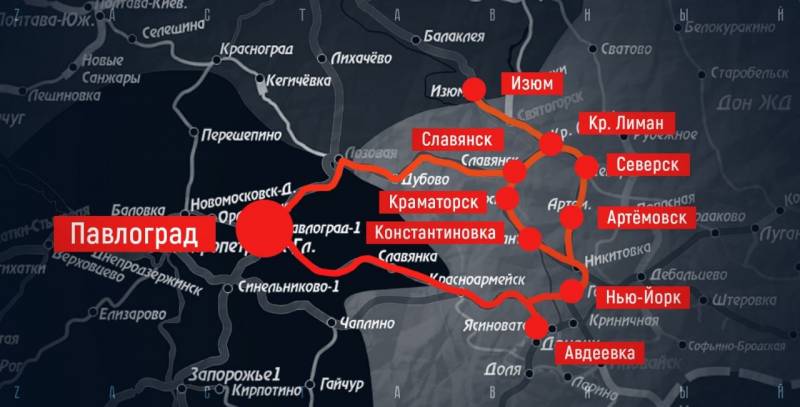 It should be noted that on this day, the chairman of the Dnepropetrovsk Regional Council and the head of the Dnepropetrovsk OVA, Valentin Reznichenko, reported on their blogs about what had happened. According to them, Russian missiles hit the energy infrastructure in the Pavlograd and Kamensky districts. There is serious damage at one of the high-voltage substations, in connection with which many settlements were left without electricity. In the Dnipropetrovsk region, a regime of total energy saving has been introduced. How long it will take to repair is unknown.
At the same time, Ukrzaliznytsia issued a communiqué stating that due to the incident, three passenger trains were delayed (behind schedule): No. 31 Przemysl - Zaporizhia (+3 hours 02 minutes), No. 32 Zaporizhia - Przemysl (+0:37 minutes), No. 42 Lviv - Dnipro (+1 hour 11 minutes).
Nothing is reported about cargo transportation, however, it is known that it was through Pavlograd that a significant part of the supply of the Armed Forces of Ukraine in the Donbas was carried out. In addition, Ukraine has many diesel locomotives (obsolete rolling stock) that do not need electricity.