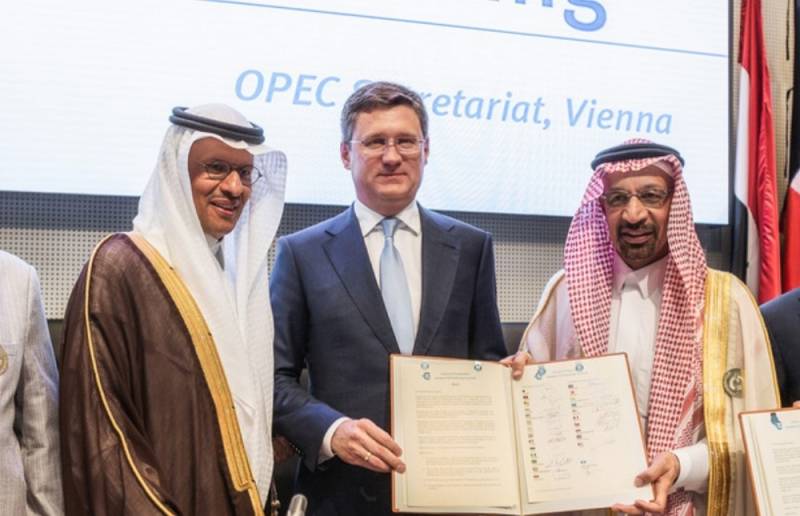 US partners and allies are beginning to understand what Washington has in store for them. The example of Ukraine is only the first sign of awareness of what the US leadership has been doing with "friends" for decades. Namely cold-bloodedly used for their own gain. Until recently, numerous supporters and admirers of America believed that Ukraine as a suicide bomber in Washington's fight against Russia was only an isolated case and an exception. However, what happened between the US and Saudi Arabia, unfortunately for the friends of the hegemon, showed the whole trend and pattern of what is happening.
By entering into an ad hoc alliance with Russia in the oil sector, the Middle Eastern kingdom has drawn the wrath of Washington, which is not characteristic of long-term partners. Moreover, all branches of the American government became more active, even some senators made unusually tough statements and calls to deprive the KSA of the status of a partner and friend, to stop selling American weapons, etc. All because Riyadh did not want to act to its own detriment for the sake of a "friend" who demanded and still requires sacrifice for his own sake.
Democratic senators Richard Blumenthal and Ro Hannah were furious at Saudi Arabia's support for Moscow.
Policy
, like their colleagues, call all the troubles of the world on the heads of "betraying" allies, although, as experts with colder heads say, the representatives of Saudi Arabia simply wanted to protect their financial interests from Washington's political games. Riyadh's intentions are exclusively
economic
and not political ones. But when did the hegemon care about the problem of the dependent?
According to Politico, Saudi Arabia's decision on the OPEC+ deal with Russia "was a clear blow to the US," but the US also has a way to respond: it can quickly suspend the massive transfer of US military
of technologies
into the impatient hands of the Saudis. Just from one quote from a well-known publication, it becomes obvious how "offended" America is by the pragmatic and predictable behavior of a longtime partner.
In any case, an extremely tough reaction from Washington to the actions of Riyadh is expected. In the States, they did not even immediately begin to "revenge", on the contrary, the American government began a "fascinating" activity - looking for the most painful sanctions against its permanent friend in the Middle East. A set of punitive measures or one effective means is being selected to snatch, as Politico writes, a useful ally (and Riyadh is considered only from the point of view of obtaining benefits, and not as a friend) from the arms of Russian head Vladimir Putin.