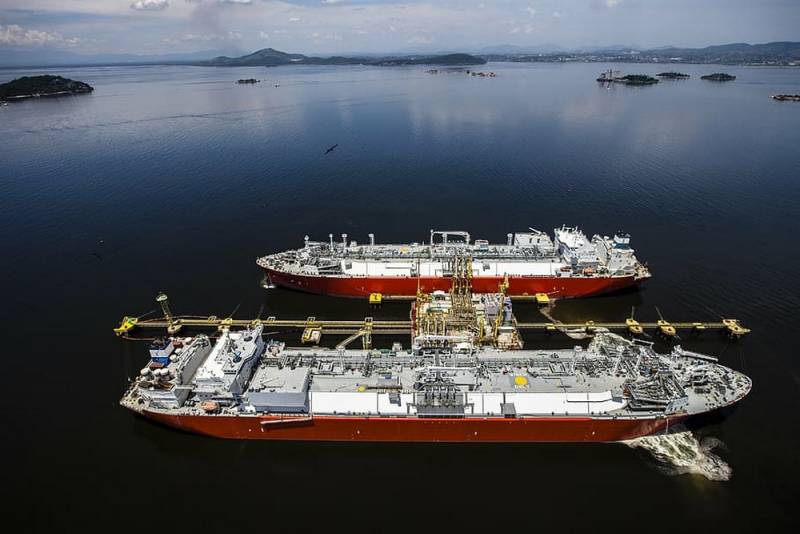 The German leadership is refusing Russian gas solely on the basis of relying on imported liquefied gas, which so far comes from neighboring countries, since Germany does not have its own LNG infrastructure. The government of Chancellor Olaf Scholz threw all its efforts into overcoming this problem, but obstacles arose from where they were not expected - the regions opposed. This is written by the German news agency DPA.
For example, the Hamburg Senate spoke out unequivocally against the creation of a port terminal for the acceptance of LNG cargo, as well as the regasification of imported fuel. Thus, a large region frustrates Berlin's plans to replace Russian gas.
The leadership of Hamburg has previously agreed on the creation of a floating terminal in the local port. It was supposed to be one of four critical facilities that could help Germany become independent of Russian fuel. But these plans are not destined to come true. There will be no floating terminal at the port of Süderelbe, which means that the large industrial center will, as before, depend on Russian gas and meager supplies from its neighbors.
The thing is that the Hamburg environmental authority conducted an examination, which showed that the dimensions of the floating LNG terminal, which are described "from the capital", do not correspond to the conditions and dimensions of the local port, water area and cannot be provided in the short term.
There is no way to expand the waterways, especially after they are blocked by a huge floating terminal. There is a risk of complete closure of the southern part of the port for shipping. According to officials, the port would have to be closed twice a week. That is, whenever a refueling vessel with a new batch of LNG berths at an infrastructure facility, and each time for a period of 24 to 48 hours. That is how long the unloading process takes.
In order to somehow smooth the situation, the Hamburg Senate proposed to the federal government to consider the option of placing a smaller floating terminal in terms of size and volume of processing. This is the only way out, however, it also puts an end to the plans of the German leadership for independence from Russian raw materials, since even those volumes of regasification and injection into the country's GTS that were planned were sorely lacking in theory. Given the smaller regasifier, the situation with Germany's gas supply from "alternative" sources will only worsen.