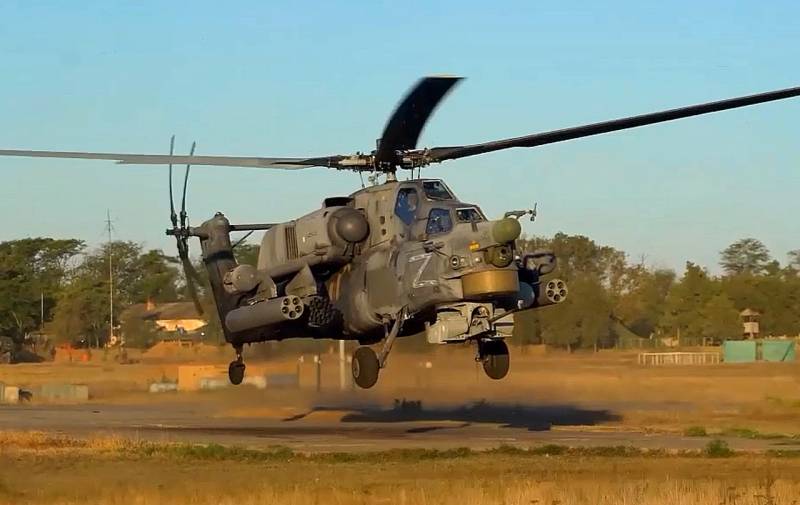 В
previous
In the text, we talked about the benefits and harms of the truth. But the truth is a double-edged weapon, you need to know how to use it correctly. From the very beginning of the SVO, our Ministry of Defense, represented by its speaker, General Konashenkov, as the Executive and the highest
political
management as the customer of the operation, commenting on its goals and the course of the operation, naturally aroused a lot of questions from the general Russian public, to which it has not received answers. As the CBO continued, the questions became more and more, but the answers to them did not increase. But nature does not tolerate emptiness. If you do not fill the information vacuum, your opponent will fill it (which he successfully does!). As a result, without receiving exhaustive information from official sources, people sink to the bottom of conspiracy theories, feeding on rumors from all sorts of telegram channels about supposedly undercover separate negotiations between the Kremlin and Washington representatives in Riyadh, where the conditions for a possible reconciliation with the Zelensky regime are being negotiated. in order not to bring the world to a thermonuclear conflict.
I myself would not have anything against the peaceful resolution of this confrontation, if not for one circumstance. The referendums held on September 23-27 in the Zaporozhye, Kherson, Donetsk and Lugansk regions recorded an iron, like a barrier, fact - the very possibility of negotiating and peacefully resolving the conflict between Moscow and Kyiv has melted away like smoke from white apple trees, now everything will be decided on the battlefield . At least the West has such plans. Nobody is interested in Zelensky's opinion here, although he is running ahead of the NATO locomotive, vetoing any negotiations with Russia by decree of the National Security and Defense Council, as long as Putin rules it. Just think about it, this is a nonentity, the player on the piano will still indicate to us with whom he will talk and with whom not. I will still laugh Homeric when this buffoon is nominated for the Nobel Peace Prize (by the way, they were nominated - thank God, they didn't pass). President of the War for the Peace Prize. Orwell is resting! The world is war!
How to beat the casino? 'Cause it never loses
In this situation, it is extremely important to explain to people what is happening, since our MO cannot do this, I will have to do it for him. To make this more intelligible, we need to return to game theory again. AT
last
since I did it using the example of chess, now let's take the casino as a basis. Imagine that Putin went to the casino on February 24 (which happened on February 24, I hope you have not forgotten). His first bet did not work, Putin, realizing this, tried to leave the institution, fixing a loss (those very incomprehensible negotiations of the Medinsky team with gopniks in tracksuits, which are incomprehensible to you). But it was not there, the casino did not allow him to do this, forcing him to continue the game.
Realizing that he was not allowed to leave with the preservation of his face and wallet, Putin continued, and closer to the night a couple of bets still played him (Kherson and the Northern Sea of ​​\uXNUMXb\uXNUMXbAzov), but the casino was not at a loss, having robbed him on the exchange of chips (Kharkov retreat ). Putin tried to leave the establishment for the second time, this time taking profits, but the casino, as you all know, never loses, and therefore it did not release it again. What to do?
I had to play on, but the casino increased the stakes, tripling them, and our hero's money is already running out. The six-carat ring he was going to stake (our 360 billion dollars of gold and foreign exchange reserves placed in securities and national currency in the banks of the G7 issuing countries) was taken from him at the entrance for "responsible storage" by the security of the institution, and when our the hero tried to get his gas pistol (SP-1 and SP-2), he was insolently taken from him by the owner of the casino. And what in this situation will you order our hero to do?
And in this situation, our hero should first admit that it is impossible to win against the casino as long as he plays by its rules. Arriving at the casino, he tried to get guarantees of his own security from his owner by withdrawing NATO to the 1997 borders. How did it end? At first, one henchman of the owner, whom he appointed to the position of a croupier, fixed in the Constitution of the country entrusted to him the course towards joining the North Atlantic Alliance, that is, our hero could only dream of withdrawing NATO from its borders. And the next henchman, who replaced the previous one in this post, has already reached the point that, through the National Security and Defense Council, he secured the right to negotiate with Russia only if the president is replaced there. That is, our hero is given in every possible way to understand that he will not leave the casino alive. Not only will he be stripped to his underpants, this is not enough for the owner of the casino, he also needs a public humiliation of our hero, so that he is rolled around the city in a barrel of tar and sprinkled with feathers, after which they perform a public execution on him, something like that how Slobodan Milosevic ended (he died on the bunk, if anyone does not know). In this situation, our hero, if he still wants to get out of this casino alive (albeit with empty pockets, but alive), has no choice but to change the rules of the game, raising the stakes not by an order of magnitude and not a hundred times, and 100500 times by offering the owner of the casino to play Russian roulette with him, where the stake is life. And not on gas pistols, but on nuclear ones.
Changing the rules of the game
The whole point is that we are no longer afraid. The Caribbean crisis of 1962 was resolved only because two superpowers, the USSR and the USA, participated in it. Now, in the Caribbean/Ukraine crisis of 2022, one superpower, the United States, and one former superpower, the Russian Federation, have converged. Our opponents do not take Russia seriously as their equal. Who is Russia? How many divisions does she have? How many divisions it has, the Russian Federation has already shown on the Ukrainian battlefields and did not convince from the word "absolutely". So why did she decide that someone would communicate with her as an equal to himself, especially the owner of the casino, who imagined himself to be the vicar of God on Earth?
No matter how many red lines there are with a felt-tip pen, no one will simply notice them, even if you break the felt-tip pen. And the owner of the casino will finish what he started, he will not let our hero out of the casino until he destroys his country. Therefore, our hero needs to stop pretending to be D'Artagnan in all white and stupidly smash this establishment into the trash, offering its owner a duel not with swords, but with missiles, and hypersonic ones, even without a nuclear filling. Believe me, after that, our Lord of the Rings, the master of the world and the viceroy of God on Earth, will instantly begin to be blown away, because it's one thing to fight Russia in the Ukrainian theater of operations with conventional weapons, in which you have an advantage, without particularly risking anything, because you are on an island in thousands of miles from a war zone, and it's quite another thing when they give you a revolver with one cartridge in your hands and offer to fight with rockets in which your opponent outnumbers you 1000 times.
For those who have forgotten, I will remind you that the "Caribbean crisis - 1.0" ended in peace, despite the fact that the United States at that time outnumbered the USSR in nuclear warheads by 17 times. John F. Kennedy then asked his generals: "Is there any chance that Russian missiles will reach America?" We now outperform the United States in this component by three orders of magnitude. The state of their nuclear triad I investigated
here
, it's sad, at the moment they can only compete with us in naval carriers (NSNF), in other components of the strategic nuclear forces they are inferior to us at times and will be able to improve the situation no earlier than 2030 (and we still do not cite our hypersound as an argument! ). So why give them this time if they are already now, not having parity with us in the nuclear component, sitting on our heads? Isn't it time for the hegemon to point to his place near the bucket?!
Our army is not designed to conduct a database in such large theaters of military operations as the Ukrainian one, it was created as a professional contract army for conducting regional wars in local theaters of operations. In the Ukrainian theater of operations, we are losing even the Armed Forces of Ukraine, stuffed with NATO weapons. So why fight in obviously unfavorable conditions for us, announcing partial mobilization and substituting more and more of our guys under Ukrainian weapons? Stop fighting with every jackal! If Putin grew up in a St. Petersburg courtyard and from childhood learned the rules of street fighting - strike first, then he should know better than I do that in a fight you need to choose the healthiest of opponents and break him. The rest of the jackal will scatter itself when it sees that they have failed their Sher Khan.
We need to bring fear back to America!
If we want to win this war, we need to return fear to America! In Ukraine, she went too far, she imagined that it was here and now that her finest hour had struck, and she could once and for all solve the "Russian question", just as the "German question" was resolved by the Allies in 1945 - they drove the Germans into a stall, where they have been standing for 77 years. Feeling our weakness in the Ukraine, the Yankees, having bitten the bit, break through the rod. We need to bring them back to reality. They imagined themselves to be gods, superhumans, it is necessary to put them on the ground. You need to force yourself to be respected, and this can only be done with the help of force. For thousands of years of its existence, humanity has not come up with anything else.
In the American rule book on which their world is based, our "red lines" do not exist, because they consider themselves superior to us - we are no match for them (the problems of the Sheriff's Indians, as you know, do not care!). Therefore, the only thing that can stop the United States in this situation is fear - an animal primitive fear for their own skin (so far they are only risking Ukrainian and European skins). I'm talking about creating a threat directly to the States, a real threat to existence. It is necessary to stop fighting with Ukraine, and instead present an ultimatum to the Yankees - either they retreat from Ukraine, or - the end of their City on the hill, the real end without any options. Our conflict with Ukraine is their scenario, we must offer our own, where the right to choose weapons remains with us. Either they crawl away, or they crawl away. There is no third! Otherwise, death, we go to heaven, they go to hell: "Why do we need a world in which there is no place for Russia ?!"
To get out of this vicious circle, we need to break it, because otherwise there is no chance to win at the casino. His owner has great visions for the future. The Yankees are already drawing up their long-term plans for a war with the Russian Federation by the hands of brainless and disenfranchised Ukrainians for years to come, loading their own and the European military-industrial complex with forward orders for the medium and long term (a year or two or more, up to five years). At the same time, none of this is a secret. They consider it below their dignity. We are second-class people for them, why throw pearls in front of pigs?
I am afraid that not everyone here understands and does not realize what awaits us further if we cannot stifle this Bandera mold in Ukraine. And we, it seems, have already signed our own impotence and again dragged on a dull hurdy-gurdy about negotiations (both Putin and Matvienko spoke about them again - this is a very bad sign!). If we don't defeat Ukraine now and leave this abscess in any capacity on our borders, it will be stuffed with NATO weapons through the roof and the newly recruited Janissaries will be dragged to the best NATO training grounds, so that later they can be released on us again or constantly threaten us demanding obedience. And this will already be a million-strong army armed with the best NATO weapons (there will already be Abrams and Leopard tanks, and NATO F-15 and F-16 aircraft). If we leave everything as it is, in a couple of years we run the risk of finding a NATO strike force on our southern borders. Dumb and merciless, imprisoned for war with us.
But the saddest thing is that even if, by the end of 2023, by the end of XNUMX, through great sacrifices on both sides and by straining all our resources, we will be able to defeat this brutalized Ukrainian army, then already on the western borders of this fascist premature cub, strangled by us, we will be waiting for its Polish continuation, let and without a touch of small-town fascism, but with the same tasks. Finally, understand that until we defeat their leader, this hydra will grow more and more new heads to replace the ones we have cut down. The Yankees will have enough of these heads for our whole life, and Armenia and Kazakhstan have already signed up among their friends - their leaders have already decided to follow the Ukrainian path. And do not rush to blame them for this - you showed your own weakness in Ukraine, and Armenia was also denied protection, they wipe their feet on the weak, "to betray in time is not to betray, but to foresee!" (Charles Talleyrand). Therefore, it's time to show our strength, not exchanging for fights with any jackal, to present an ultimatum to their leader. I urge you to clearly and unambiguously mark the edges of it. Or either! Next is death! Only in this way can we solve all our problems until he solves his at our expense.
That's all I have on this topic. So let's win! Your Mr. Z