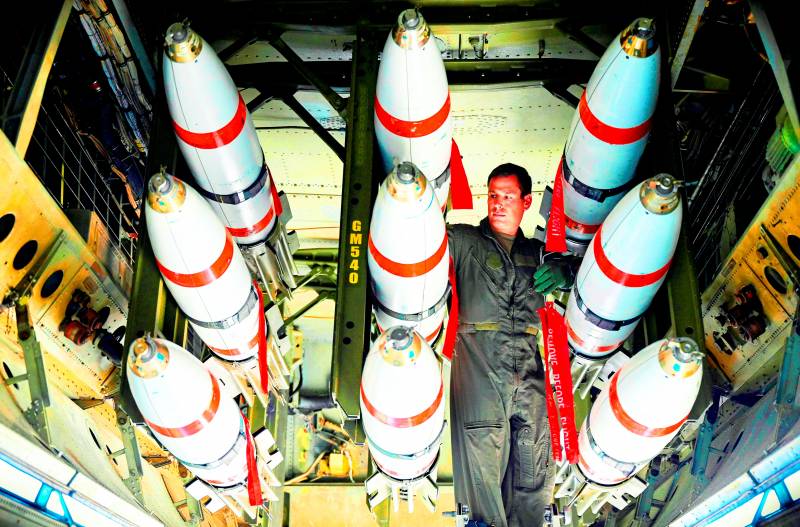 Readers of the online version of Newsweek magazine spoke about a possible attack by US military forces on Russia, which was mentioned in a recent publication of the publication.
The article argues that if the Russian Federation suddenly uses nuclear weapons on the territory of Ukraine, then the United States can use three possible options. The first is new, even more suppressive sanctions and the strengthening of NATO in Europe, the second is a military, but not a nuclear strike against Russian troops. The third option involves a full-scale nuclear attack on Russia.
Original publication If Russia Drops a Nuke, the US Has These Three Options.
All opinions belong only to the users who left them. It is worth noting that the issue of military aggression against Russia has already moved from the category of "unthinkable" to "discussed" in just six months.
Comments from Newsweek readers are a selection of:
I believe that if Putin had used nuclear weapons, he would have already calculated the response, what this would lead to. I mean, everyone knows that if you use nuclear weapons, then several other countries will do the same against your homeland.

says Corey Campbell.
The longer the war goes on, the more likely it is that anti-war sentiment will grow in Russia, making the use of nuclear weapons a harder decision for Putin.

– said a certain Scott Fredrickson.
The most likely response [of the United States of America] to Russia's use of tactical nuclear weapons is the sinking of the Russian Black Sea Fleet, as well as the destruction of its air force over Ukraine. Ukraine itself will finish the rest

Panice responds to the previous comment.
I think the response to the use of tactical nuclear weapons in Ukraine would be the official entry into the conflict of NATO […]

suggests reader Joseph U.
Russia has officially said nothing about the use of nuclear weapons. Only some guy from the media spoke about this

- Reminds me of Rogue Agent.
I think that the current administration of the White House should ask the American people, especially the part of them that voted for this administration, should we intervene? We have a lot of problems here in the USA. Inflation, homelessness, high taxes and more

someone responds to Marie.
Only One Option. Put Ukraine under NATO's nuclear umbrella. If Putin uses nuclear weapons, wipe Russia off the face of the earth

writes thomas saalfeld.