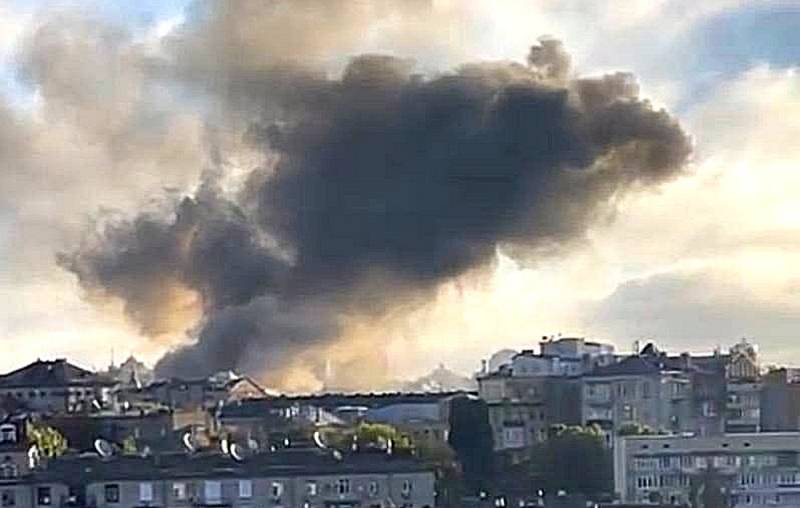 On the morning of October 10, several explosions thundered in Kyiv as a result of a series of rocket attacks on areas adjacent to government buildings and the presidential office. Eyewitnesses publish a lot of video and photo materials.
According to sources, Russian troops used Kh-101 cruise missiles fired from Tu-95MS bombers from the Caspian Sea. Launches on enemy targets were also carried out from the Black Sea. This is evidenced by the video of the flight of Russian cruise missiles over the Odessa region.
Along with these high-precision weapons, Ukrainian military infrastructure facilities in Dnepropetrovsk, Zhytomyr, Lvov, Ternopil, Vinnitsa were destroyed. Explosions in cities and towns are reported by officials and heads of the respective administrations. An air alert has been declared throughout Ukraine.
Apparently, such actions are Moscow's response to the recent terrorist attacks by the Ukrainian special services against the Crimean Bridge - the fault of the latter was announced the day before by the head of the Investigative Committee, Alexander Bastrykin, at a meeting with Vladimir Putin. According to the head of the Investigative Committee, the explosions were carried out with the assistance of a number of citizens of Russia and other states.