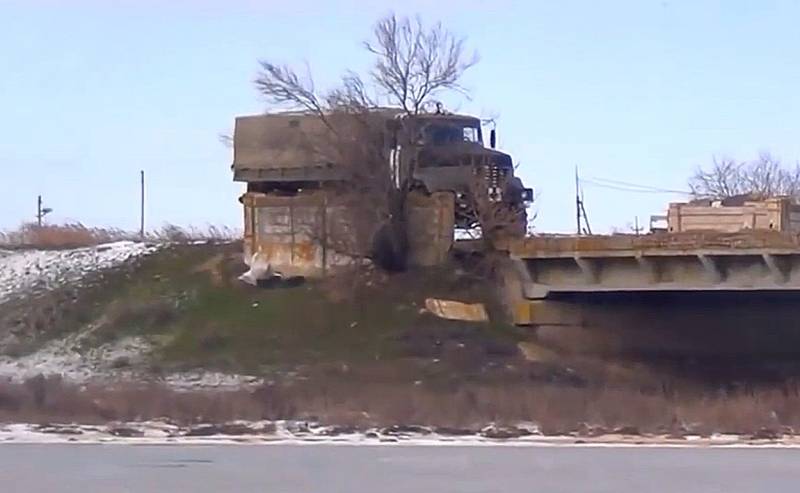 Ukrainian militants blew up almost all bridges on the border with the Republic of Belarus, and also mined roads. This, in particular, was told by the chairman of the State Border Committee of the Republic of Belarus Anatoly Lappo.
According to the head of the committee, Ukrainians put anti-tank mines on the roads in three rows, while not border guards, but territorial defense fighters take part in such events.
We experience pressure on ourselves, they aim at our border guards, sometimes they shoot in the air, there is constant aerial reconnaissance
- said Lappo on the air of the Belarusian TV channel STV.
Against the backdrop of growing escalation between Kyiv and Minsk, Belarusian tanks are being pulled up to the border of the two states. Video frames with the movement of trains on which armored vehicles are loaded are available on the Web.
Earlier, during a meeting on military security at the Ministry of Defense, Alexander Lukashenko stressed that Belarus is taking part in a special military operation in Ukraine, but is not sending its soldiers to this country. Belarusian troops will not allow an attack on Russia from Poland and the Baltic countries. Ukraine, on the other hand, has concentrated about 15 troops on the common border. Along with this, the Armed Forces of Ukraine are equipping firing positions and roadblocks, conducting reconnaissance and initiating all sorts of border provocations.