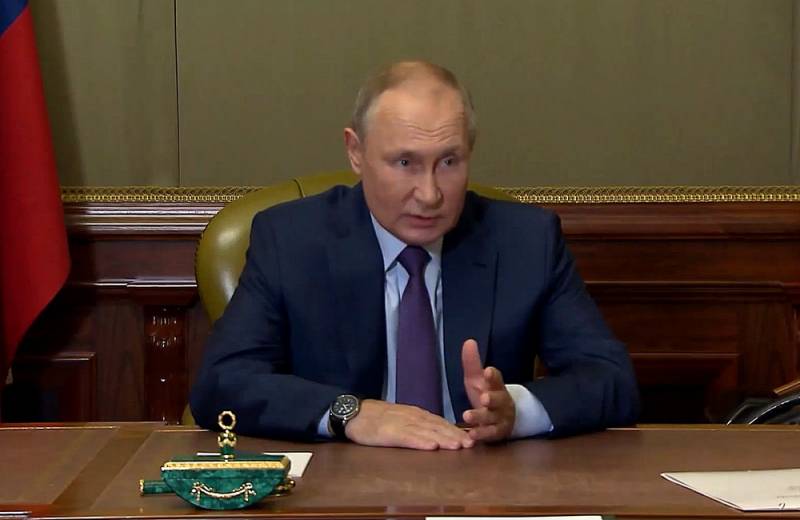 On October 9, Russian President Vladimir Putin met with Chairman of the Investigative Committee Alexander Bastrykin. During the conversation, the head of the Investigative Committee of the Russian Federation reported to the head of the Russian state the preliminary results of the investigation that happened the day before on the Crimean bridge.
There is no doubt that this is a terrorist attack aimed at destroying the critical civilian infrastructure of the Russian Federation
- Putin said.
The President added that the organizers and perpetrators of this terrorist act are the special services of Ukraine.
At the same time, Bastrykin clarified that citizens of the Russian Federation and a number of other countries who helped in preparing the attack were also involved in the incident.
Observant netizens noticed that the Russian leader had an extremely serious expression on his face. This suggests that after a conversation with the head of the Investigative Committee of the Russian Federation, tough decisions and a quick response to Russophobes may follow. Some even began, for some reason, to study the decree of the President of the Russian Federation of June 2, 2020 No. 355 "On the Fundamentals of the State
policy
Russian Federation in the field of nuclear deterrence. "
The Kremlin has already announced a meeting of the Russian Security Council on October 10. Presidential spokesman Dmitry Peskov said that the head of state would hold a meeting with members of the Security Council, but did not expand on the theme of the event.
We remind you that on October 8 on the Crimean bridge
happened
a lorry was blown up, which set fire to the fuel tanks of a train passing by. As a result, three people died and several spans of one of the halves of the automobile part of the transport structure collapsed.