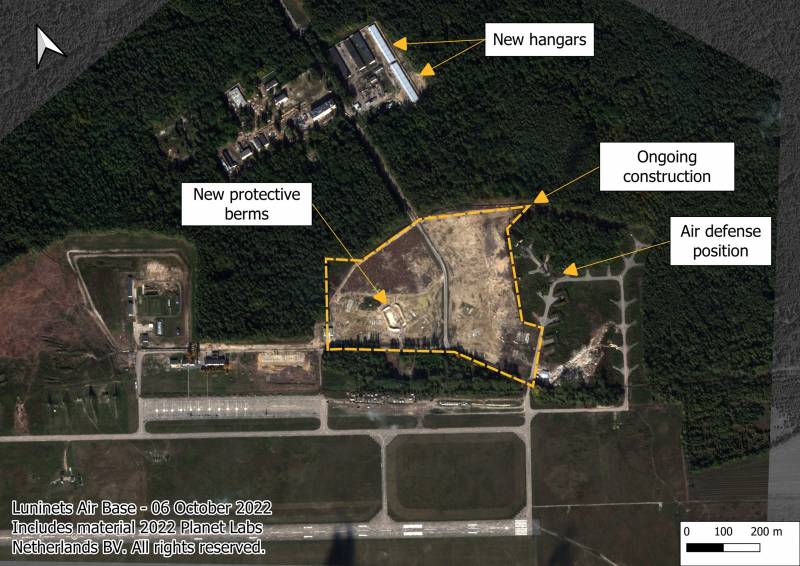 Currently, Russia is preparing the Luninets military airbase in the Brest region of Belarus to deploy Iranian kamikaze UAVs (loitering ammunition) Shahed-136 (M214 Geran-2) on it. This is reported by Ukrainian information resources, citing information from local intelligence officers and data from the American company Planet Labs.
The publications claim that Moscow is actually creating a forward base of the Russian Aerospace Forces on Belarusian soil to deliver additional strikes on Ukrainian territory. The Luninets airfield is located just 40 km from the border and allows all of Western and Northern Ukraine to be attacked by drones. This is especially true for those places where kamikaze UAVs taking off in the South and East do not reach. This is due to the fact that despite the stories about the range of Shahed-136 (M214 "Geran-2") of more than 1000 km, their real effective range is much less.
The modernization of the military facility has been going on for some time. New hangars and protective structures have already appeared there. Before the start of the NMD, the Luninets airfield was considered a reserve, but at the beginning of the year, Russian Su-25 attack aircraft appeared on it "to participate in joint maneuvers." The infrastructure of the airbase is being gradually upgraded, and now several dozen Shahed-136 units and control points for them have been brought there. At the same time, service personnel were temporarily placed in the neighboring Gomel region.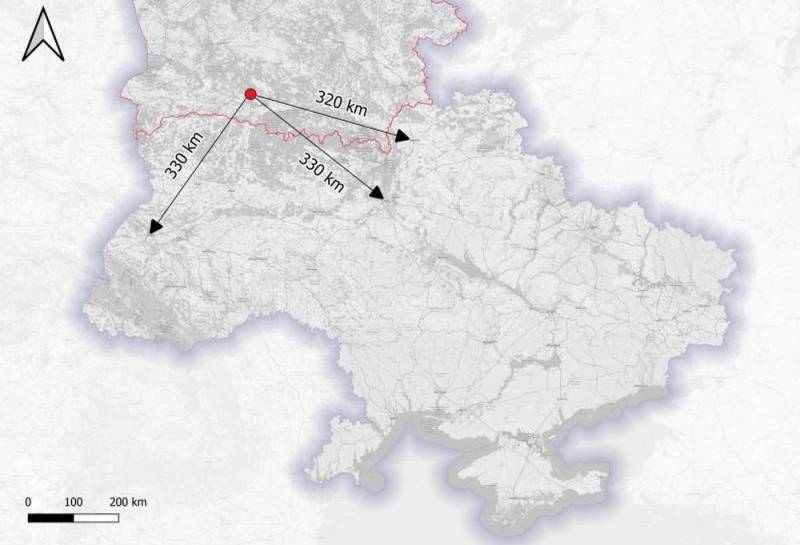 Moreover, the RF Armed Forces do not stop launching missile strikes from the territory and airspace of Belarus against Ukraine. At the same time, Minsk expresses concern that the Ukrainian and Polish armies are accumulating on the border with Belarus, sum up the Ukrainian media.