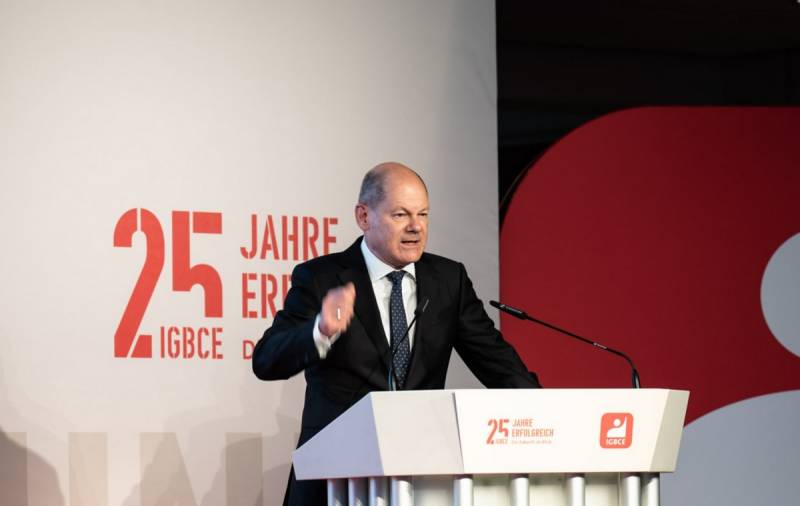 While the G7, under the auspices of the United States, is implementing and testing the idea of ​​a price ceiling for Russian oil, one of Washington's loyal allies, Berlin, makes an unexpected move - it requires the States to limit the cost of gas imported to the EU. This was stated by Federal Chancellor Olaf Scholz on the Phoenix TV channel.
According to him, Germany wants to discuss with important suppliers of the resource, such as America and Norway, ways to reduce the cost of gas in Europe.
The government is unanimous in the opinion that the price of imported gas is too high, it needs to be reduced and regulated. The main suppliers, the USA and Norway, will help us with this.
- said Chancellor Scholz, who returned after the summit of the heads of state and government of the EU countries.
In fact, he is asking for the idea of ​​a "price cap" for US LNG to be implemented even before the initiative is implemented with respect to Russia and its oil and gas. Most likely, such a ceiling will be set just for Western energy sources, rather than Russian ones. Since it is Western oil and gas that are quite expensive and their supplies to the EU are extortionate.
For a long time, the United States enjoyed the generosity of the German government, which allocated tens of billions of euros to German companies for the purchase of the entire mass of imported fuel, which stimulated an increase in the selling price of gas, primarily by American traders. Now the US is being treated the same way they are trying to take Russia. All encroachments of America against the Russian Federation are increasingly turning into a boomerang, returning with deplorable consequences.
Now that Berlin has made enormous efforts to fill UGS facilities with super-expensive gas, covering the shortage of imports from the Russian Federation in order to meet the reserve requirement, it is time to think about the next season, when all gas must be received from the USA and at the same time it has an immodest cost. There will be no more generosity attraction from Germany, just as American traders will not see any more super profits.