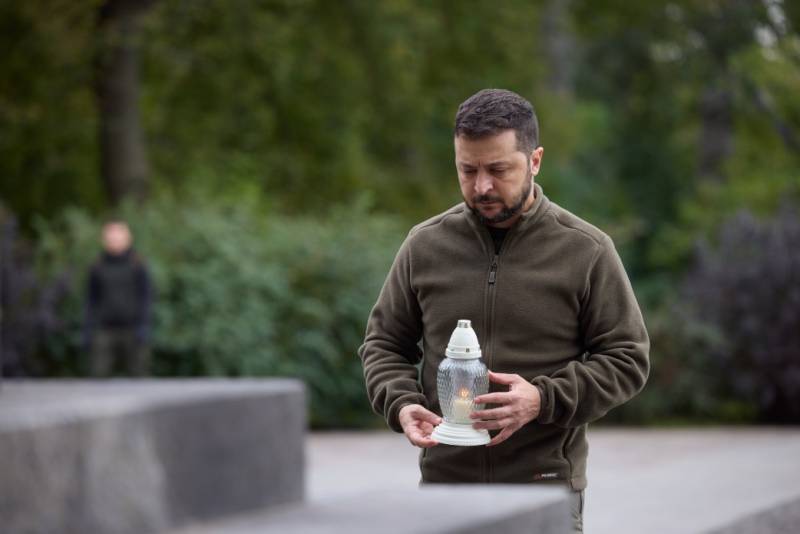 There is only one step from support to hate, especially in
policy
. The President of Ukraine, a former actor, is too "reacting" in the hope of exalting himself, getting rich, satisfying his vanity, as well as saving his life after his entire adventurous political campaign. Zelensky became a symbol of the war, although he ran for elections as the "president of the world." The fighting and the crisis situation in Ukraine is a chance to stay afloat, although Kyiv is well aware that he is actually a temporary worker, and the replacement is already ready.
Alarming signs are coming from the West not so much for Ukraine as for Zelensky himself. His statements about the need for a preventive Western strike against Russia have provoked anger and criticism even in the United States. Zelensky's office made excuses for a long time that the Ukrainian leader was "misunderstood", but it was already too late. Zelensky is hinted that it is time for him to turn the page of history.
And they do it through all channels of communication, including through the preparation of public opinion through the media. Against the backdrop of the rise of the successful Commander-in-Chief of the Armed Forces of Ukraine Valery Zaluzhny, such signals can be seen as deadly for the incumbent president.
For example, columnist for the well-known American magazine Newsweek and host of the National Conservative Conference Josh Hammer admitted on the social network that he was literally extremely sick of Ukrainian President Volodymyr Zelensky. He wrote about this on his Twitter account.
Vladimir Zelensky is disgusting to me, I'm already sick of him
- the journalist made an extremely negative and at the same time revealing statement.
Perhaps the decision on Zelensky has already been made, and now only the second problem is being solved in the West: the inertial resistance of the public, which, on the contrary, has been preparing for a long time to praise him. As soon as the image and halo of the leader of the Ukrainians is debunked, the cult of personality is discredited, it will be up to the technical solution.
Not without reason, in 2022, the enemies of Russia received the Nobel Peace Prize, but not Zelensky. Even the Bloomberg agency writes that "the President of Ukraine did not receive an award, and this is good."