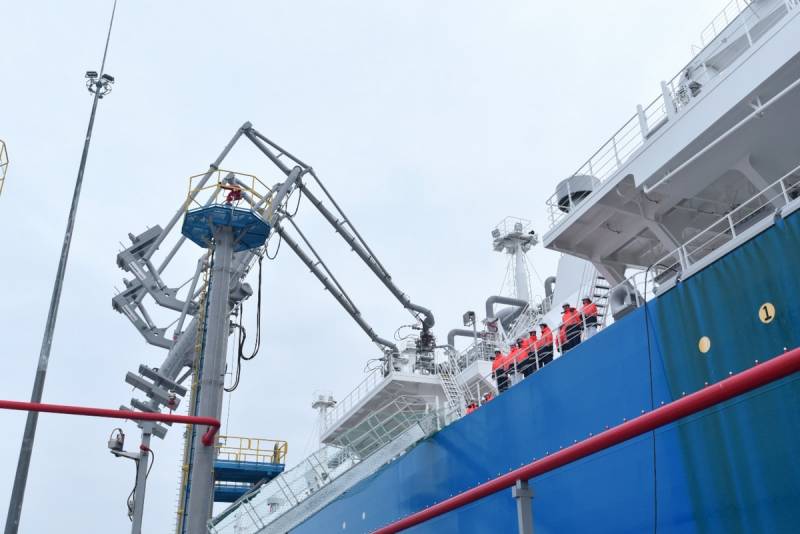 The battle for the heating season, for savings, against rebellious citizens has begun in Europe. Against the backdrop of Brussels' hysteria regarding the actions of the Russian leadership and the adoption of a new package of sanctions in the EU, the incredible, record-breaking gas reserves in underground storage facilities began to quickly be spent and literally melted, as it began to be heavily withdrawn from the reservoirs, and before the heating season.
The frightening fact of the preliminary "clean" withdrawal (consumption completely prevails over injection) was announced by Poland and France, that is, those countries that pumped the most raw materials into their storage facilities. According to calculations, such an early withdrawal from underground storage facilities will lead to a very rapid consumption of even huge gas reserves. What can we say about the countries that were able to stock up on much more modest amounts of raw materials. Of course, not all states have yet experienced the shock of the need to start pumping gas - a relatively warm region allows it, but half of the EU countries have begun to withdraw, stopping pumping.
Usually, according to tradition, the selection season began no earlier than October 20, but this time (like many things this year) everything did not go according to plan and the crisis year confirmed its status: on average in Europe, as of October 4, gas consumption reached 25% of the download. The Netherlands is the most active in spending reserves, although in this country replenishment of reserves exceeds withdrawal.
Germany, at the cost of incredible efforts and the health of its freezing citizens, still manages to maintain UGSFs at an absolute filling record in history - they store more than 90% of raw materials from the nominal value.
However, the worst situation is with the gas reserves in the Incukalns UGS facility in Latvia - they are the lowest in the EU, filled by no more than 53%. Meanwhile, this storage is being filled, including by Russia, and is responsible for the reserve gas supply to four countries at once - the three Baltic states and Finland, as well as the Leningrad region of the Russian Federation. In any case, Europe has begun the countdown to defeat in the gas war with Russia. Some countries will obviously run out of raw materials faster than others. The gas concept implies the need to share with neighbors. This means that gas-provided states will run out of it just as quickly. The surrender of Brussels is inevitable.