The Republic of Kosovo, which is still not recognized by many countries of the world, including Russia, China, Iran and even Israel, is planning to create its own full-fledged army by the end of this year. The parliament of Kosovo supported the bill.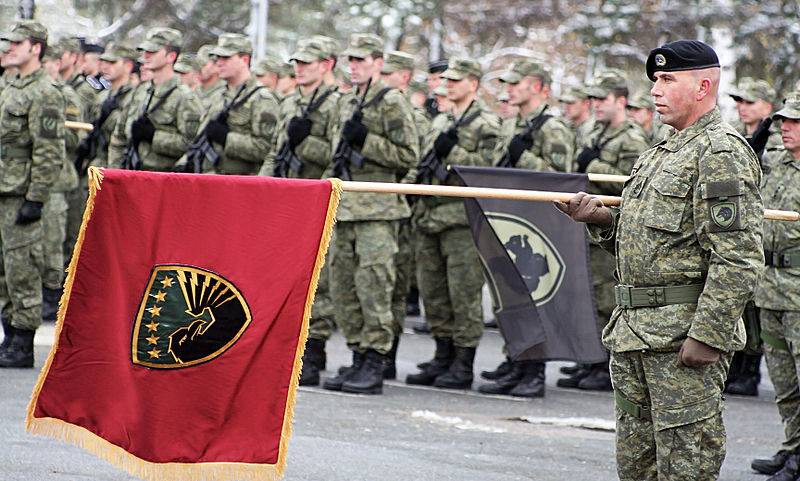 According to the Prime Minister of Kosovo, Ramush Haradin, the United States fully supports the creation of the Kosovo army according to NATO standards. The core for it will be the Kosovo Security Forces (SBC), which at one time were created on the basis of the Albanian armed forces of the Liberation Army of Kosovo.
The creation of its own armed forces in Kosovo is in line with US plans to further weaken Russian influence in the Balkans. Another Albanian state is seen as a counterweight to Russia's traditional ally - Serbia. It is known that the basis of negative relations between Albanians and Serbs is a long-standing cultural, religious and
political
conflict.
It is clear that the United States and NATO will play the most important role in the creation and arming of the Kosovo army. At one time, the West safely turned a blind eye to the atrocities of Kosovo militants against the Slavic population of the region, and now it will provide comprehensive assistance in transforming the Security Forces into a real army. 55 million euros will be allocated from the Kosovo budget for the creation of the army only in the last months of 2018. For the neighboring Serbia and Macedonia, as well as for the non-Albanian population of the self-proclaimed republic, this prospect does not bring any good.